Armenian community of France plans to carry out active works for recognition of Artsakh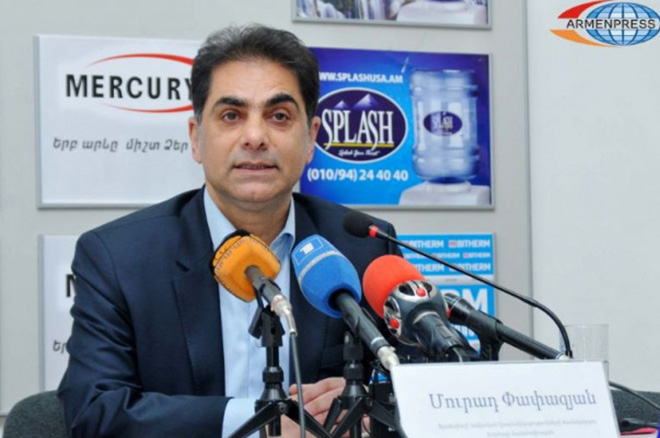 The Armenian community of France plans to carry out active works for the recognition of Artsakh, Murad Papazian – Co-Chair of the Coordination Council of the Armenian Organizations of France, told a press conference in Armenpress, adding that they plan to expand the number of international figures gathered over Artsakh.
"As you know, the city of Alfortville signed an agreement with Artsakh's Berdzor community. This means that the French city recognizes Berdzor as an Armenian town. This is very important. Such examples need to be a lot. When the number of the French cities will reach 20-25 that signed cooperation agreements with the towns of Artsakh, we can state that we have recorded progress in our activity. This can help Artsakh to be recognized as an independent Republic", Murad Papazian said.
He said till now a serious work has been carried out and it will continue so that Artsakh will have a political sympathy in France. They will continue gathering influential political figures aimed at promoting this path among the government, the president and the MPs.
"I have serious ties in diplomatic, political, governmental circles and I can state that Turkey and Azerbaijan are unable to deceive the French people. They know very well what is happening in Turkey, they know what is Aliyev regime. Aliyev regime is not respected in France. All know that the ties with Turkey and Azerbaijan cannot go far away. We need to use this situation for our success", he said.
Papazian stated that people in France are well aware of the Karabakh issue. They know that Azerbaijan doesn't want to establish peace and also know that Azerbaijan wants to solve the issue by military means.
"The day when a decision will be made over the Artsakh issue is not far away. Such situation since 1994 is unacceptable for the peoples", he stated.