Armenian Air Force marks 25th anniversary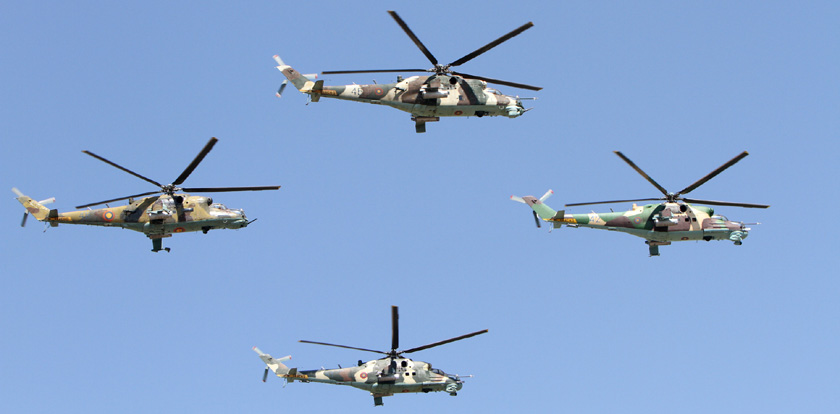 ARMENPRESS – On June 26, pilots of jets and helicopters of the Armenian Air Force displayed their flying skills and maneuvers in the skies, as today marks the 25th anniversary of formation of the Armenian Air Force, the air defense forces and the electronic warfare divisions.
The aerobatic show was held in Yerevan's Erebuni airbase.
Pilots displayed their skills above the skies of Yerevan, maneuvering their gunships to the awe of the spectators, which was followed by search & rescue and paratroopers parachuting down.
Armenia's defense minister Vigen Sargsyan congratulated the troops on the celebration, and said that the air force is the source of pride and inspiration for all peoples of the world who have their own armed forces and military traditions, as well as the symbol of defense and power of the country.
Lt. General Movses Hakobyan, Chief of the General Staff of the Armed Forces reassured that the Air Force staff is well trained. "The Armenian Air Force was formed simultaneously with the Army. The results which we saw from our pilots prove that we have a well trained staff ready to assist the other branches of the Armed Forces", he said.
The Armenian Air Force was created in 1992.