Armenian students win 2 medals at European Olympiad in Informatics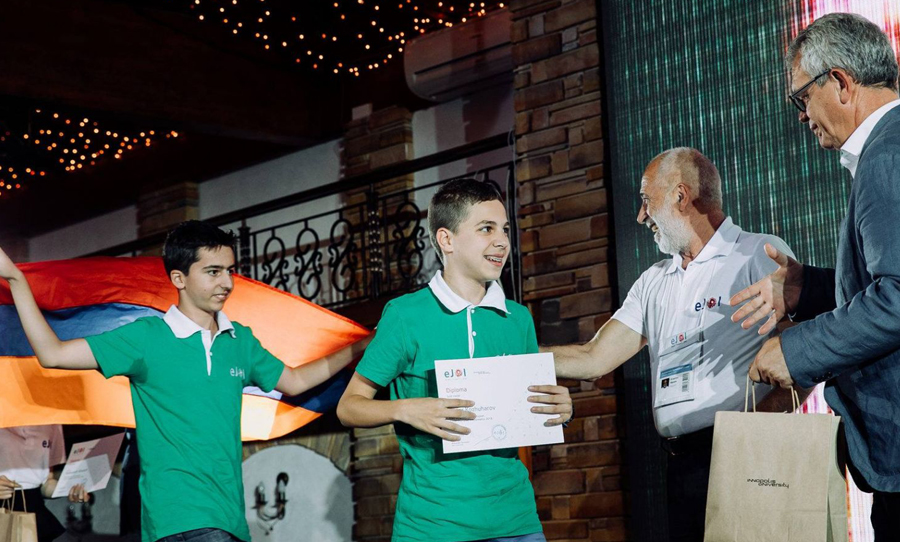 PanARMENIAN – Students from Armenia won a gold and a bronze medals at the European Olympiad in Informatics hosted by Innopolis University in Russia.
This year the Olympiad gathered 80 participants under 15 years from 21 countries: Armenia, Azerbaijan, Belgium, Bosnia and Herzegovina, Bulgaria, Hungary, Greece, Cyprus, Latvia, Lithuania, Macedonia, Moldova, Poland, Romania, Russia, Serbia, Slovenia, Finland, France, Croatia and Estonia.
Aleksandr Abelyan from Quantum College and Emil Kostanyan from A. Shahinyan school won a gold and a bronze medal, respectively.
The European Junior Olympiad in Informatics (EJOI) is a competition for young programmers under 15 years of age held under rules of the International Olympiad in Informatics. It includes a preliminary and two main rounds when the participants are challenged with C++ or Java problems. Teams from the countries included in the European Council can participate in the Olympiad. The first eJOI event took place in 2017 in the capital of Bulgaria, Sofia. Back then, the Russian participants won 3 gold and one silver medal. After that the organizing committee of the Olympiad and the leaders of the delegations of European countries supported the initiative of the Russian IT University to host eJOI2018 in Innopolis University.