Armenia ranked 105th in Corruption Perceptions index 2018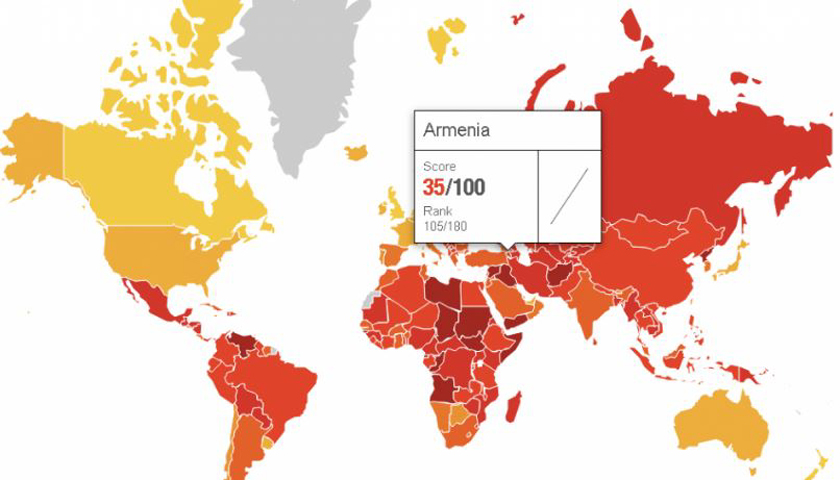 (Armradio) – Armenia is placed 105th (up from 107th last year) in the Corruption Perceptions index 2018 released by the Transparency International today.
Other countries in the region are placed as follows: Georgia is 41st, Turkey – 78th, Azerbaijan 152nd, Iran – 138th.
Armenia's partners in the Eurasian Economic Union Russia and Kazakhstan are ranked 138th and 124th respectively, Belarus is 70th, Kyrgyzstan is 132nd. .
The index, which ranks 180 countries and territories by their perceived levels of public sector corruption according to experts and businesspeople, uses a scale of 0 to 100, where 0 is highly corrupt and 100 is very clean. More than two-thirds of countries score below 50 on this year's CPI, with an average score of just 43.
The 2018 Corruption Perceptions Index (CPI) reveals that the continued failure of most countries to significantly control corruption is contributing to a crisis of democracy around the world.