Armenia parliament majority faction votes against proposal for education minister's dismissal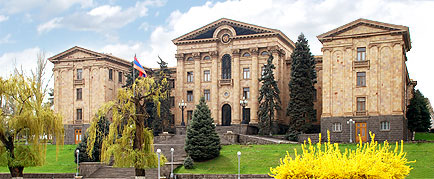 News.am – The National Assembly (NA) voted against the opposition Bright Armenia faction's proposal of presenting to the Prime Minister for discussion the matter of Arayik Harutyunyan's further tenure as Minister of Education, Science, Culture and Sports.
A total of 84 MPs supported Harutyunyan, whereas 35 others voted for his dismissal.
Before the vote, Edmon Marukyan, chairman of the opposition Bright Armenia Party and head of its parliamentary faction, noted that the minister was not participating in the sitting, whereas he should have been present.
The NA speaker Ararat Mirzoyan, in turn, informed that Arayik Harutyunyan had contacted him and said that there was no need to come in case of any vote on this matter.