Armenia National Security chief says some groups plotting to 'neutralize' Prime Minister Pashinian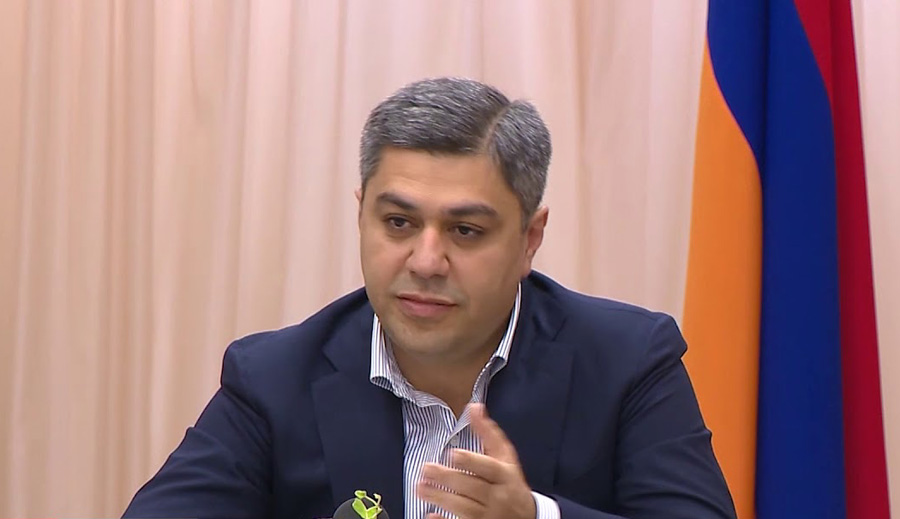 PanARMENIAN – Chief of the National Security Service Artur Vanetsyan said on Monday, June 18 that the NSS has received information that "some groups" are trying "to neutralize us" (the leadership of the National Security Service – Ed.).
The reason, Vanetsyan said, is the Service's activity and fresh corruption-related findings.
The National Security Service on Sunday, June 17 unveiled video footage of searches conducted in the private house and the summer house belonging to Grigoryan. Besides the large quantities of weapons and ammunition, the SNS has confiscated a vast amount of equipment and food belonging to the army, the assistance collected by school children, the Church and civilians for sending to the Nagorno Karabakh frontline in the days of the Four-Day War in April 2016 – which were used to feed Grigoryan's animals – as well as vehicles donated to the army.
According to him, they have received similar information concerning "the neutralization" of Prime Minister Nikol Pashinyan.
Vanetsyan, however, did not provide any details on who might be standing behind the reports or the possible plot.