Armenia bounces 18 spots in FIFA World Ranking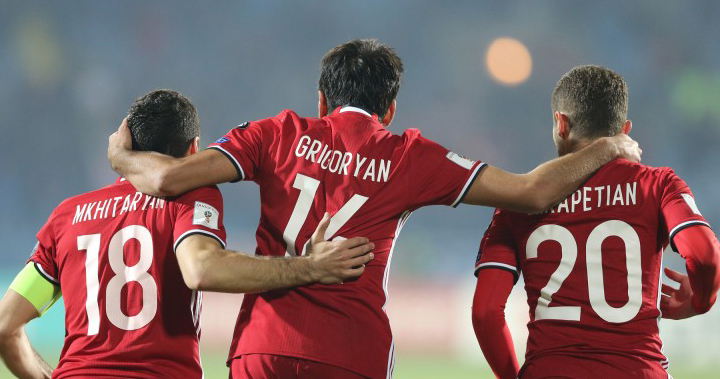 PanARMENIAN – Armenia's 2:0 win over Kazakhstan has helped the national football team jump 18 spots in this month's FIFA World Ranking.
As the new list shows, the country secured the 67th spot among more than 200 teams in April.
Topping the ranking are Brazil, Argentina and Germany.
In the November, 2016 edition, Armenia registered the biggest move by ranks, bouncing a total of 38 places to secure the 87th position.