ARF Youth of Armenia Launch Sit-In Protest in Front of the Ministry of Education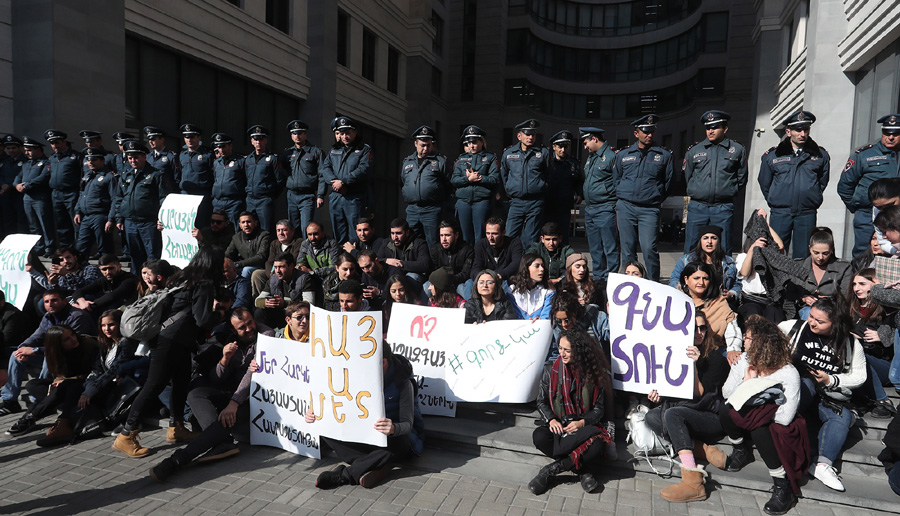 Members of ARF Youth of Armenia launched a sit-in Thursday and blocked the entrance of the Education Ministry demanding the resignation of Minister Arayik Harutyunyan.
Students of universities held a strike on Wednesday protesting against the possible amendments to the law on higher education and science.
A proposal by Armenia's Minister of Education Science, Culture and Sport Arayik Harutunyan to do away with the teaching of Armenian language and history in the country's universities had spurred protests in Yerevan on Wednesday, one of them staged by the Armenian Revolutionary Federation Youth Organization of Armenia, whose members demonstrated in front of the ministry.