Antoine Agoudjian wins ICRC Humanitarian Visa d'or Award for Artsakh war photos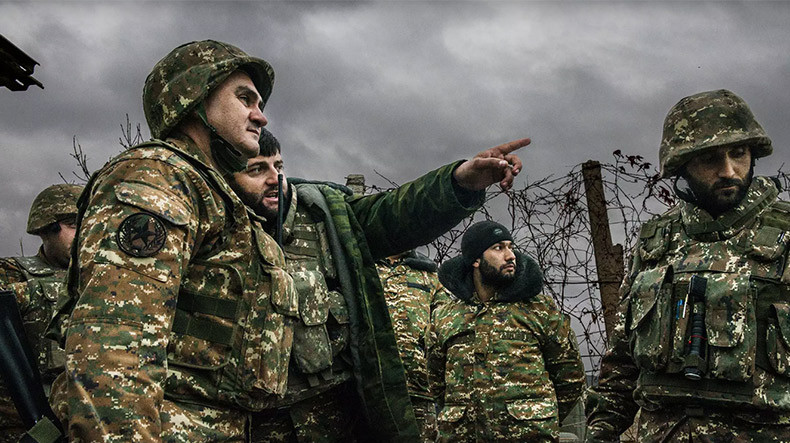 54-year-old French-Armenian adventurer and photographer Antoine Agoudjian has won the 2021 International Committee of the Red Cross (ICRC) Humanitarian Visa d'or Award at the Visa pour l'image photojournalism festival.
The prize was handed over to him at the awards ceremony in Perpignan, France on Friday. The prize fund is €8,000.
Agoudjian presented impressive photographs taken during last year's war in Artsakh.
The photo series, entitled "Armenians – Endangered People", has been published for the French magazine Le Figaro.
Antoine Agoudjian has been roaming the Middle East and the Caucasus for 20 years, searching for subjects to photograph. In 2011, he became the first photographer to ever hold an exhibition in Turkey dedicated to the taboo subject of the Armenian Genocide, the Aurora Humanitarian Initiative reports.
Born on February 6, 1961 at Saint-Maur near Paris, Antoine Haroutyun Agoudjian is the youngest of three children. His mother Ankiné and his father Clement worked in the textile industry. Antoine grew up and still lives in Alfortville, known as "the small Armenia by the Seine."
He belongs to the third (and last) generation that has personally known Genocide survivors. In 2000, the photographer initiated an ambitious project on the subject of Armenian memory, with the Genocide of 1915 at its core. His project took him to Jerusalem, Lebanon, Syria, Turkey, Iraq, Iran, Georgia and Nagorno-Karabakh.
On occasion of the Armenian Genocide centennial in 2015, Flammarion Publishing released his latest book showcasing nearly 30 years of his work, titled "The Cry of Silence, Traces of an Armenian Memory" and prefaced by his friend, comedian, director and playwright Simon Abkarian.