Anoush Terjanian appointed to the governing board for the Social Sciences and Humanities Research Council of Canada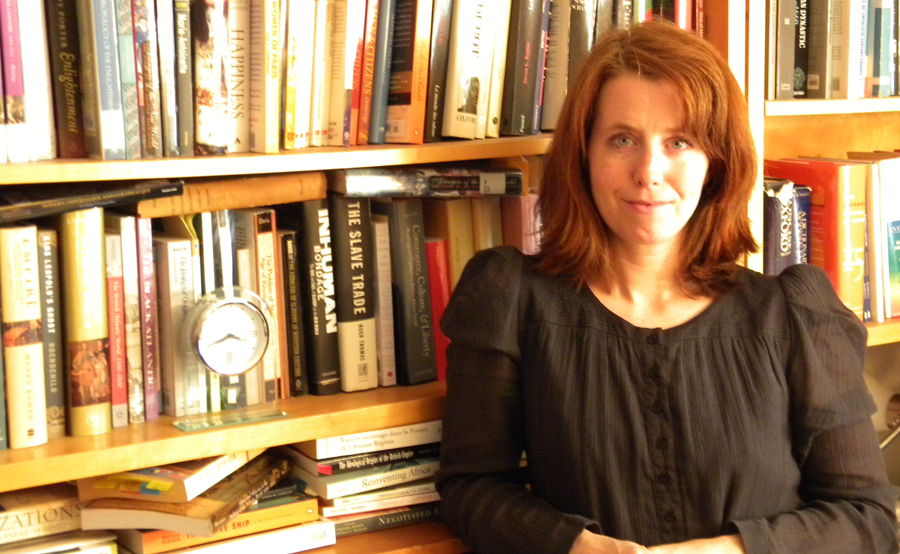 The Honourable Kirsty Duncan, Minister of Science and Minister of Sport of Canada, announced the appointment and renewal of several diverse members of the governing council for the Social Sciences and Humanities Research Council of Canada (SSHRC). Associate Professor of History Anoush Terjanian was appointed to the SSHRC council
Anoush Terjanian specialises in the history of commerce, empire, and political thought in eighteenth-century France. Her first book, Commerce and Its Discontents in Eighteenth-Century French Political Thought, published by Cambridge University Press, questions the assumption that commerce was widely celebrated in the era of Adam Smith by uncovering the ambivalence toward it exhibited by political thinkers and public intellectuals. The centrepiece of the study is the ten-volume best-seller, the Histoire des deux Indes (1780) – a comparative history of the European empires headed by the Abbé Raynal. Terjanian is currently co-editing Book 17 of the Histoire des deux Indes for the first critical edition of the work.
Terjanian teaches undergraduate and graduate courses in Old Regime France and Modern France in an imperial context, the French Revolution, the European Enlightenments, the Atlantic World, and a seminar on Commerce and Its Critics. The inaugural Coordinator of our Atlantic World Program, Terjanian also coordinated "Great Books of Love," the introductory course for ECU's Great Books Program, and enjoyed acting as a historical consultant and pre-concert lecturer for the School of Music's performance of Francis Poulenc's Dialogues of the Carmelites. Terjanian is an alumna of the Canadian Parliamentary Internship Programme and previously worked as a G-7 Summit Officer at the Department of Foreign Affairs and International Affairs in Ottawa.
In Fall 2014, Terjanian won a Fellowship from Harvard University's Houghton Library, funded by three sources, W. Jackson Bate/Douglas W. Bryant/American Society for Eighteenth Century Studies (ASECS), for research on "The French-Armenian Connection in the Eighteenth-Century East Indies." In 2013-14, Terjanian was awarded a long-term Inter-Americas Fellowship by the John Carter Brown Library at Brown University to begin research on her new book project: "Entre océans: Intimate Creations of Commercial Ideology." This research examines the cultural impact of eighteenth-century France's East Indies' trade, its connections with the West Indies, and the ideologies of the Armenian merchants who facilitated it. Alternately put, it asks: what are the larger cultural and historical conditions which made it possible for Jean-Jacques Rousseau to wear an "Armenian costume" for his famous portrait by Allan Ramsay? A former short-term Fellow and Invited Research Scholar at the JCB, Terjanian was most recently a Visiting Professor at McGill University with the French Atlantic History Group.