Ankara mayor accuses German politician Cem Ozdemir of being an "Armenian servant" and traitor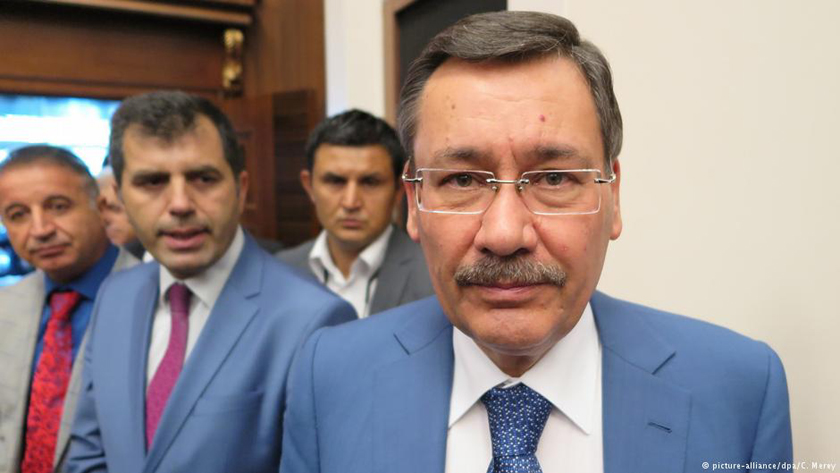 (Deutsche Welle) – Ankara Mayor Melih Gokcek has accused German politician Cem Özdemir of being an "Armenian servant" and traitor. Özdemir, the son of Turkish immigrants, has been highly critical of the government in Ankara.
The diplomatic row between Turkey and Germany took an unexpected turn on Friday evening, when the bullish mayor of Ankara called out the leader of the German Green party, describing him as an "Armenian servant."
"Sit tight! You Armenian servant," Melih Gokcek (pictured above) wrote on both his English and Turkish Twitter accounts, above a picture of German politician Cem Özdemir, himself of Turkish heritage.
"Can/Cem in the race for treachery," reads the picture of Özdemir accompanying the tweet. Özedemir has long been a critic of Turkish President Recep Tayyip Erdogan, especially since last year's failed coup attempt in Turkey and the president's authoritarian crackdown in response to it.
Can is likely a reference to Can Dundar, a left-wing Turkish journalist who fled to Germany amid ongoing government repression of opposition voices in the media.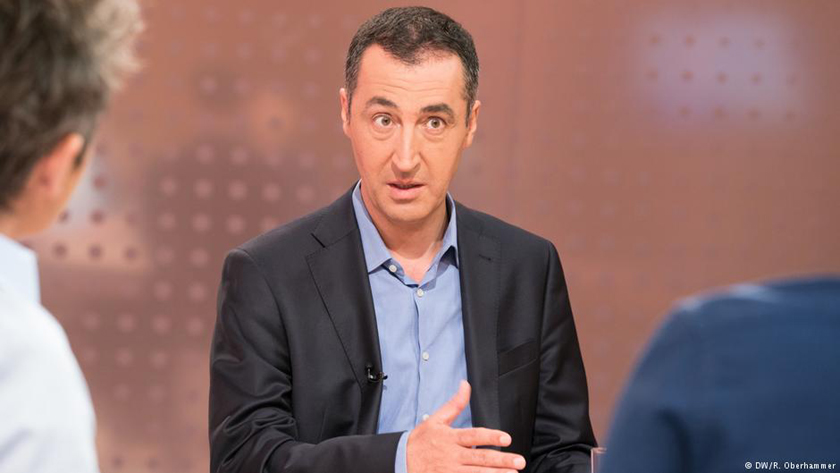 "Erdogan wants to turn Germany into Turkey," Özdemir said during an interview with DW
'Artificial' earthquakes, anti-Semitic tweets
Gokcek is an active social media user and has often used Twitter as a platform to excoriate his political opponents. He has also courted controversy for calling a 6.2 magnitude earthquake that struck off the coasts of Greece and Turkey in June an "artificial" attack coordinated by "foreign powers."
He had earlier said that a similar earthquake earlier in the year was artificially triggered in order to manipulate Turkey's economy.
Gokcek, who has been mayor of Ankara since 1994, garnered significant criticism in 2014 when he supported an anti-Semitic statement by Turkish singer Yildiz Tilbe, who tweeted "God bless Hitler."
The mayor's remarks came on the heels of even stronger words from President Erdogan, who earlier on Friday told Turkish Germans not to vote for Chancellor Angela Merkel in federal elections in September.
Erdogan tells Turkish Germans to oust Merkel
Erdogan has been increasingly critical of Germany ever since Berlin blocked him from holding campaign rallies in the country ahead of a referendum vote that granted more power to the Turkish president. On Friday, he explicitly told Germany's Turkish community not to vote for any of the major parties on September 24.
"I am calling on all my countrymen in Germany to not make the mistake of supporting them," Erdogan said, speaking about Merkel's Christian Democrats (CDU) and its coalition partners the Social Democrats (SPD).
He also called Özedmir's Green party "enemies of Turkey."
Chancellor Merkel responded immediately, saying that her government would "not stand for any kind of interference" from foreign governments in German elections.
"German voters, including ones with a Turkish background, have a right to vote freely," the chancellor said, accusing Erdogan of "meddling."
On top of the war of words, relations between the two NATO allies have been tense over the number of arrests made in Turkey in the wake of the July 2016 failed coup. A number of German nationals, including Die Welt reporter Deniz Yucel, have been detained in Turkey on terrorism charges.