Actor John Malkovich pays tribute to Armenian Genocide victims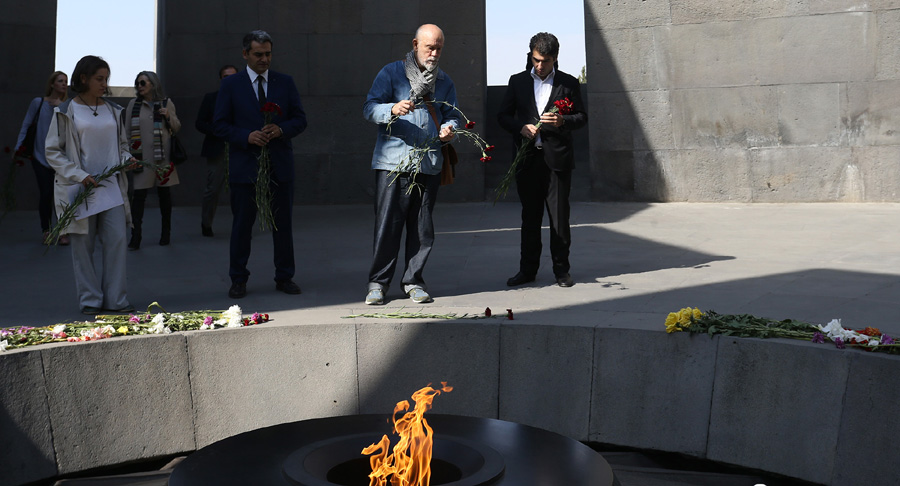 World famous American actor, producer, film director and scriptwriter John Malkovich today paid a visit to Tsitsernakaberd Memorial Complex to pay tribute to the memory of the Armenian Genocide victims. Afterwards the Hollywood star visited the Armenian Genocide Museum-Institute.
Earlier, during Monday's news conference, when asked whether he is aware of the Armenian Genocide, John Malkovich said he has heard about it and that he is astonished at the terrible things people are capable of doing.
To remind, John Malkovich has arrived in Armenia to perform at the solemn opening ceremony of the 5th Aram Khachaturian International Festival scheduled for 11 October.
The Hollywood star, together with the State Youth Orchestra of Armenia, will offer a chapter from Ernesto Sabato's "On Heroes and Tombs" novel jointly performed with the Concerto for Piano and Orchestra by Alfred Schnittke, one of the most eminent musical figures of the second half of the 20th century. The soloist pianist is Anastasya Terenkova.