A 360 Look Around a Minefield in Artsakh – Video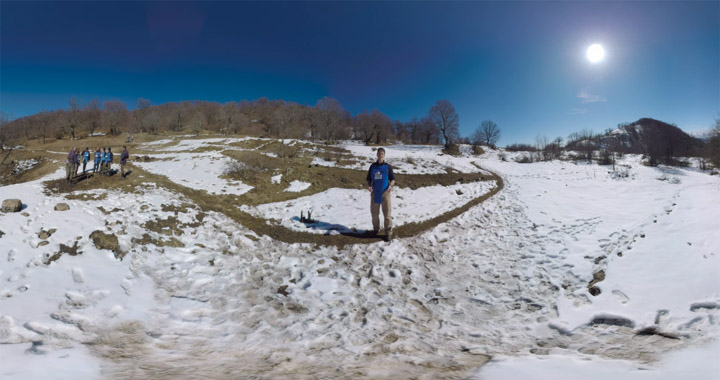 Today is the International Day for Mine Awareness and Assistance in Mine Action. Many of us live our lives, unaffected by landmines. People in Artsakh, and especially in the Lachin Corridor, know no such luxury.
Not everyone is able to travel to this part of the world, so we are giving you the opportunity to experience it first hand, or as close to first hand as possible. This 360 video will give you a look around a minefield that The HALO Trust is working to clear.

If you have a pair of Virtual Reality glasses, you can put your smartphone into the glasses and you will be virtually transported to this minefield.*
If you don't have glasses already, and are living in the United States, you can purchase them at a discounted rate of $5.00 from our partner, Knoxlabs. Simply enter the code ThisIsArtsakh and you will receive your VR glasses within 3-5 days.
The United Nation has set an international goal to be Landmine Free by 2025. Artsakh Republic (Nagorno Karabakh Republic) has the potential to be cleared of all landmines by 2020. In order to achieve that goal, your support is needed. Take action today and donate to Remove Landmines from Artsakh.
*Make sure you switch to "view in HD" or else the highest resolution possible on YouTube for the full experience.