99-year-old Yerevan music school teacher continues to work actively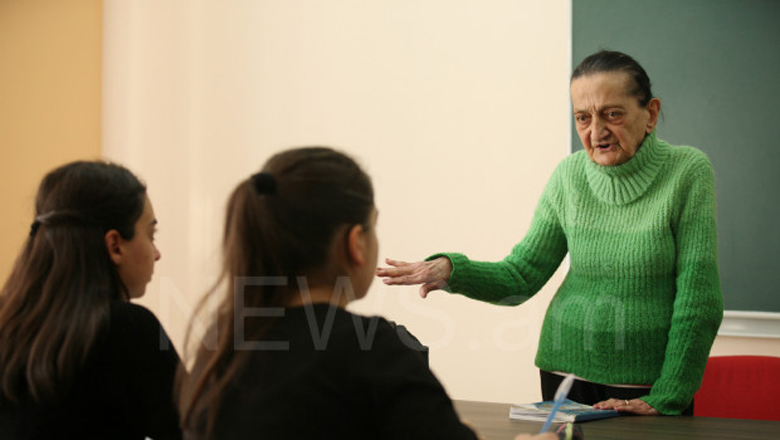 YEREVAN (News.am). – Maria Tonyan, 99, is one of those unique elderly women who continue to work actively at such an age.
She teaches harmony at Tchaikovsky Specialized Secondary Music School in Yerevan, the capital city of Armenia. She is a Distinguished Teacher of Armenia, and she is in the Guinness World Records.
Ms. Maria teaches harmony for the past 80 years, she said she loves working with children after all these years, and that she hopes to teach children for many more years to come.
The 99-year-"old" woman does not feel her age, she walks, watches movies and solves crosswords every day, and morning exercises have become a lifestyle for her.
"I work with young people," she added, "that's why I always feel young."
Ms. Maria has 3 children, 7 grandchildren, 12 great-grandchildren and 1 great-great-grandchild, and all of them are closely linked to music.
Even though the 99-year-old woman's children have already retired, she is getting ready to celebrate her 100th birthday at work.
"I told my [music school] director: 'If you want for my life to be shortened, send [me] to retirement,'" Ms. Maria laughingly said.
PHOTOS by Arsen Sargsyan/NEWS.am