Armenia's largest solar power plant opens in Talin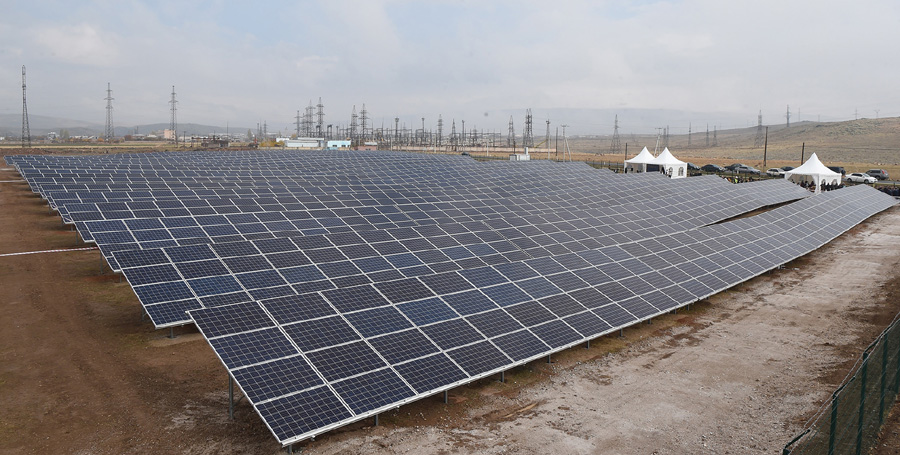 Prime Minister Karen Karapetyan attended the commissioning of Armenia's largest ever solar power generation facility with 1 megawatt capacity in Talin town of Aragatsotn Marz.
This unique project is said to be of paramount importance to Armenia's solar energy system, as well as in terms of environmental protection and economic development.
The project was funded by a group of Armenian investors (Eduard Marutyan, Arayik Karapetyan, Zaven Sargsyan, Hayk Chobanyan) and was co-financed by the German-Armenian Fund and KFW Bank under the Support for Renewable Energy Program. The project was implemented by Solar Production Company. Arpi Solar Company designed and constructed the solar station.
After the opening ceremony, Prime Minister Karapetyan held private talks with Secretary General of the International Energy Charter Urban Rusnak. The Premier noted that the energy sector is one of the fastest developing industries in Armenia, and the Armenian Government is mindful of its diversification. Urban Rusnak welcomed the Government's efforts aimed at ensuring the country's energy security.