Armenian National Committee of Quebec participates in social cohesion session organized by Minister Melanie Jolie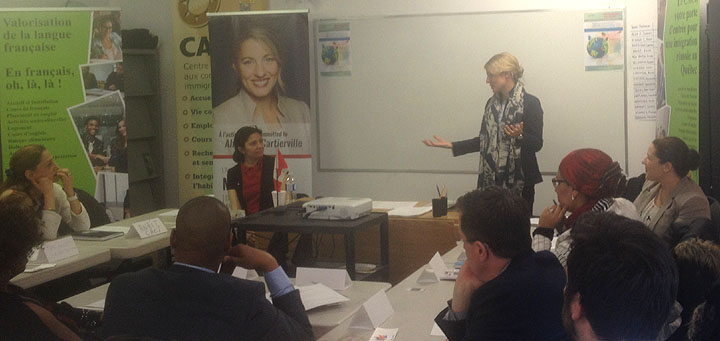 (Horizon Weekly) – On March 27th, Minister of Canadian Heritage Melanie Joly held an information session at CACI, a community support Centre for immigrants, located in her riding of Ahuntsic, Montreal.
This was the 2nd of such an event which she initiated after the terrible attack that took place in Quebec city earlier this year where 6 individuals lost their lives as a gunman opened fire inside the mosque during Sunday night prayer.
Forty participants, including MNA and Quebec Minister of International Relations and La Francophonie Christine St-Pierre, MNA for l'Acadie, Marie Montpetit, MNA for Crémazie and Nour Dib, the representative for the MNA of Ville St. Laurent and as well as several cultural communities of various creeds and organizations from the constituency were all warmly welcomed at the Centre d'appui aux communautés immigrantes (CACI).
Community leaders, both religious and non-profit organizations were invited to take part in this social cohesion session that brings all members of the community together to discuss the serious issue of Radicalization leading to violence.
Armenian National Committee of Quebec (ANCQ) was present representing the Montreal Armenian Community Center (ACC).
All participants came to the consensus that more social cohesion, interaction and strengthening of relations are needed in our community.