Bust of World War II Armenian military commander inaugurated in Moscow museum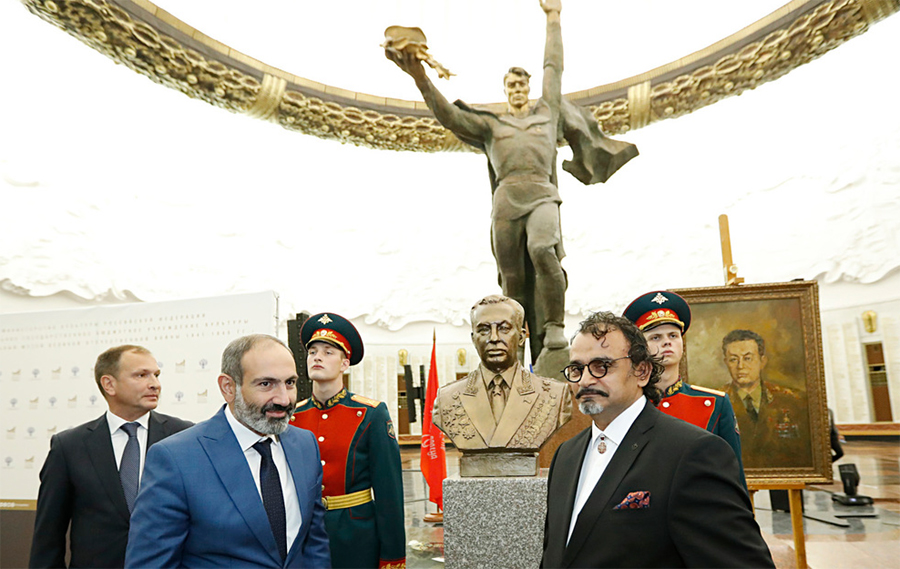 ARMENPRESS. A bust of Soviet military commander, Hero of USSR Hamazasp Babadzhanian, the Chief Marshal of the Soviet Armored Troops was inaugurated today in the Central Museum of the Great Patriotic War of Moscow.
Armenia's Prime Minister Nikol Pashinyan, accompanied by his spouse Anna Hakobyan, gave the bust to the museum on behalf of Armenia.
The inauguration was attended by Armenia's Ambassador to Russia Vartan Toghanyan, representatives of the local Armenian community and cultural figures.
Alexander Shkolnik, director of the museum, greeted the Armenian PM and the guests and noted that the bust of the prominent Armenian military figure will have its worthy place in the museum.
"The contribution of the Armenian people in the Great Patriotic War will remain in history forever. Hundreds of thousands of men and women of the Armenian nation had fought in the frontline during the years of the war, seventy thousand of them have received different awards. Their names, materials about them can be found in our museum. Months ago the bust of Marshal Baghramyan, hero of the Great Patriotic War, was given to us, and today we are proud to display the bust of another hero," Shkolnik said, thanking the sculptors and designers of the bust.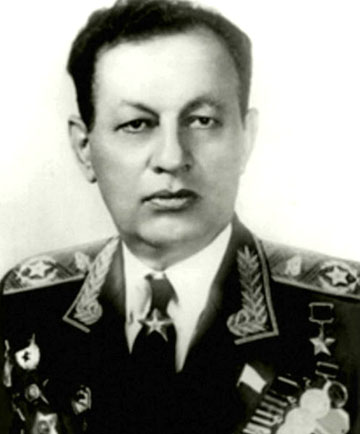 The Armenian PM noted that the Great Patriotic War was a hard trial for all peoples of Soviet countries, including the Armenian people. Many Armenians didn't return from the battles, including the grandfather of the Armenian Prime Minister Nikol Pashinyan, whose name he bears.
in 1938 Hamazasp Babadzhanian was appointed as deputy of the commander of a regiment in Leningrad before being sent to the front following the outbreak of the Finno-Soviet Winter War in 1939-1940. He served with distinction in the fighting and was later given command of the 751st Rifle Regiment, based in the Northern Caucasus Military District.
He played a pivotal role in numerous battles in World War 2, participating in the battle of Smolensk, as well as contributing a fundamentally in Yelnya, where he overcame a far superior German force. For his efforts in recapturing Stanslav he received the title of Hero of the Soviet Union. He provided support in Poland, as well fighting in Berlin, contributing to the capture of the German Reichstag.