US President Donald Trump Endorses Danny Tarkanian for Congress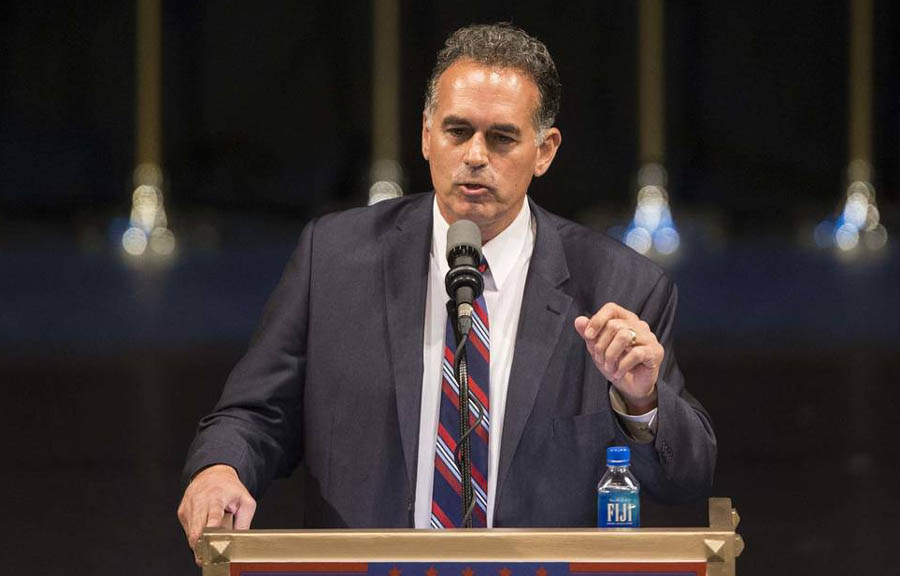 LAS VEGAS—A new poll of Nevada's third congressional district Republican primary voters shows that former Senate candidate Danny Tarkanian has taken a commanding lead upon switching to the congressional race, with President Donald Trump's endorsement, Breitbart reported.
American Armenian Danny Tarkanian, at 37 percent, towers over the other candidates remaining in the primary. Michelle Mortensen gets just ten percent, Scott Hammond gets nine percent, and David McKeon gets one percent. Victoria Seaman, who dropped out of the race upon Tarkanian's entry with Trump's endorsement, got nine percent—while 34 percent were undecided.
The survey of 400 respondents was conducted from March 10 to March 11 by Strategic National, with a margin of error of 4.9 percent, and provided exclusively to Breitbart News ahead of its public release.
Tarkanian has also been endorsed by the Armenian National Committee of America Las Vegas chapter.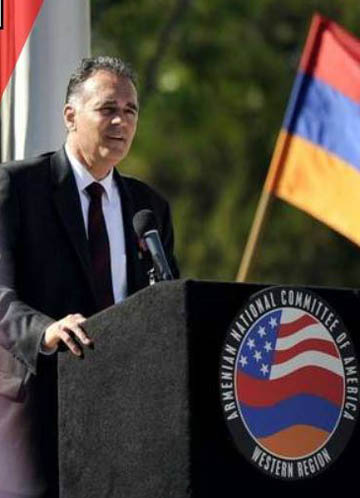 Tarkanian, a strong supporter of President Trump, was the GOP nominee for this very seat in 2016, but lost to now Rep. Jacky Rosen (D-NV) in the general election after 2016 GOP senate nominee in Nevada, then-Rep. Joe Heck (R-NV) tanked Republicans statewide by distancing himself from Trump in the lead up to election day. Rosen is running for the U.S. Senate and is expected to face off against Sen. Dean Heller (R-NV) in the November general election.
Tarkanian announced Trump's endorsement of his congressional campaign in a statement last week.
" I am confident I would have won the US Senate race and done a great job representing the people of Nevada in the Senate, but the President is adamant that a unified Republican ticket in Nevada is the best direction for the America First movement. With President Trump's full support and endorsement, I am filing to run again in CD3 with the firm belief that we will finish what we started in 2016 and win in 2018," the statement said, in part.
That came after a Trump tweet urged Tarkanian to switch to the House race from the Senate race, adding that he would have the president's backing in doing so.
"It's a seat the Democrats currently hold, so we can take a seat back from the Democrats," Tarkanian said on SiriusXM Patriot Channel 125.
"Right now, you keep hearing all the talk that the Democrats are going to go after maybe 40 plus seats, maybe 50 seats that the Republicans hold right now, and try and switch them. This is one that's very likely to go back to the Republican side."