$1 billion to be invested in Armenia's energy sector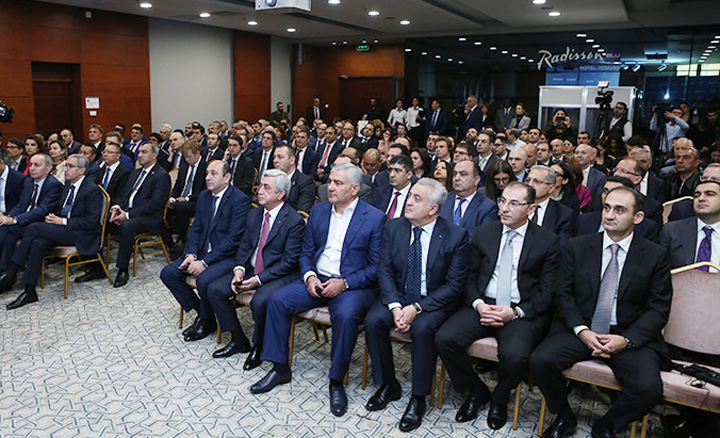 Panorama – Tashir Group Companies and Armenia Investors Club non-public contractual investment fund along with number of international financial institutions will implement a major 1 billion USD investment projects in the country's energy sector over the coming years. The announcement came on Monday in Yerevan during an event organized by Armenia Investors Club that was attended by Armenian President Serzh Sargsyan, President of Tashir Group Companies Samvel Karapetyan, officials, and members of the business community.
The core message delivered during the event was the program "is an investment into the future of Armenia."
To remind, on March 25 Prime Minister Karen Karapetyan and over 30 Armenian entrepreneurs from Russia, officially launched the Armenia Investors Club (AIC) non-public contractual investment fund.
The Club is a non-public contractual investment fund registered with the Central Bank of Armenia. It will try to involve domestic and foreign private funds to promote important sectors of economy: energy, including alternative energy, energy and tourism infrastructure, mining, ore processing, food and light industries.