Armenia, Israel vow to develop 'friendly ties'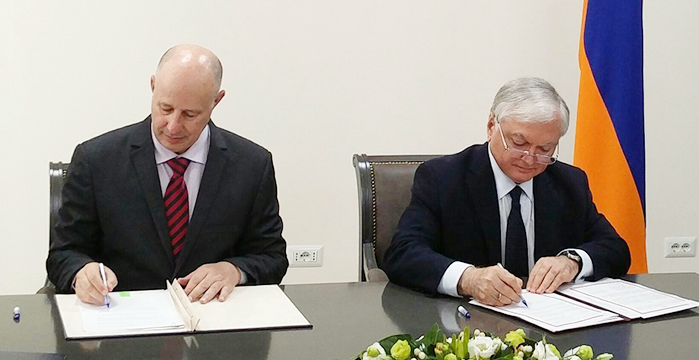 Armenia and Israel will further develop friendly relations, foreign ministers of both countries agreed at a meeting in Yerevan on Tuesday, July 25.
At the meeting, Armenian foreign policy chief Edward Nalbandian and his Israeli counterpart Tzachi Hanegbi discussed bilateral relations, as well as urgent regional and international problems.
Also, the diplomats weighed in on the steps aimed at the deepening of trade and economic relations and agreed to make full use of the tourism potential that both countries possess.
At the end of the meeting, Nalbandian detailed Hanegbi on the recent developments surrounding the Nagorno Karabakh conflict, as well as Armenia and the OSCE Minsk Group's efforts to put the peaceful negotiations back on track.