Rally near Armenia Defense Ministry headquarters supports Chief of Army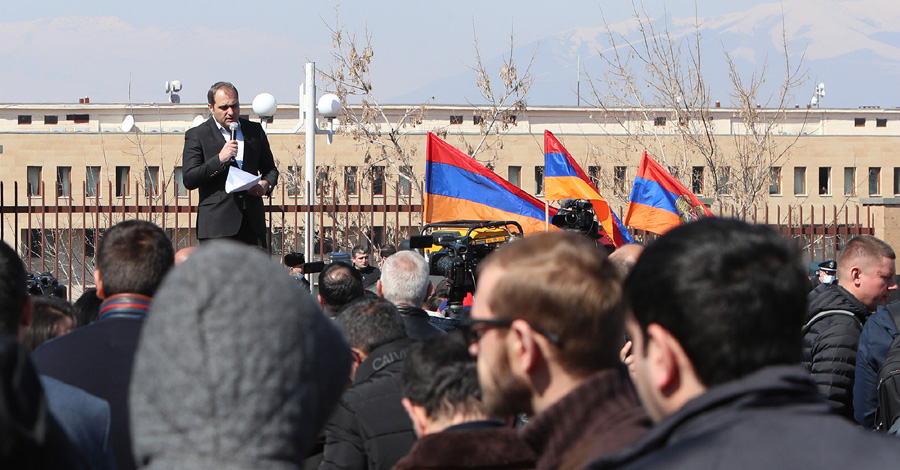 A considerable number of servicemen and civilians rallied on Saturday, March 6 in front of the Defense Ministry headquarters in Yerevan to support Chief of Army General Staff Onik Gasparyan, Para.tv reports.
A clergyman attending the rally on Saturday blessed the demonstrators, after which a moment of silence was held to honor the memory of the victims of the 44-day war in Nagorno-Karabakh (Artsakh).
The protesters then headed towards the residence of the President of Armenia, Armen Sarkissian and demanded a meeting with him. Also participating in the rally was the Chairman of the Chamber of Lawyers, Ara Zohrabyan, who said that should the president try to avoid meeting them, the protesters will try to march to his place of residence.
The coalition of 17 opposition parties dubbed the Homeland Salvation Movement is rallying in the center of Yerevan too to demand Pashinyan's resignation.