Peter Gabriel and Brian May pay tribute to late Djivan Gasparyan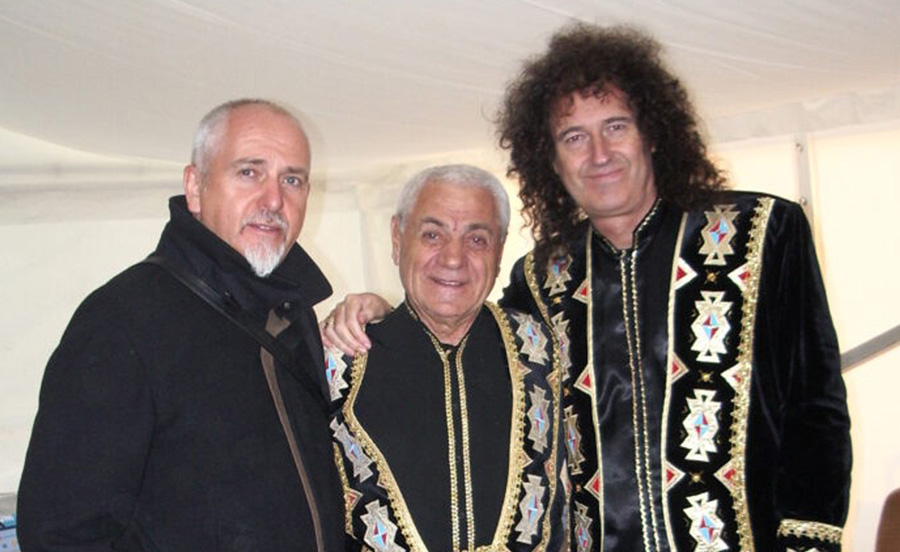 Brian May, the famous English musician and the lead guitarist of the rock band Queen, and Peter Gabriel, the English musician and the original lead singer of the progressive rock band Genesis, have paid tribute to the legendary Armenian duduk player Djivan Gasparyan who passed away on Tuesday, July 6.
"So sad to hear of the passing of Djivan Gasparyan – the legendary Armenian musician – master of the beautiful Duduk, the unique wind instrument which seems to have a sadness in its soul," May wrote on Instagram.
"I was honoured to work and play play with Djivan on more than one occasion – notably at Nelson Mandela's Arctic 46664 concert in 2005. We played the famous piece which Djivan co-wrote for the Gladiator movie along with the great Hans Zimmer."
"He was a gentle man and very generous. Seemed always at peace with himself and with the world. Bless him. RIP Djivan."
May also posted several photos of Gasparyan posing with May, Gabriel and Garik Israelyan, the founder of the STARMUS festivals.
Gabriel said in a statement of his own that he fell in love with the music of the duduk when he was introduced to it during the research for the film score of Scorsese's "The Last Temptation of Christ."
"In Armenia they say that when the duduk is played well, everyone cries. The great master of the instrument was Djivan Gasparyan. He was a delightful companion, with a great sense of mischief and I loved the soulfulness that poured out of him when we were lucky enough to see him or to play with him," Gabriel said.
"One evening at Real World Studios he stood up in the dining room in the middle of the meal and said, "I am playing this for my mother." Not a dry eye in the room. When he lifted his duduk to his lips he cast a spell over all who listened. Thank you, Djivan."