Armenian Relief Society Leads Armenian-Australian Bushfire Appeal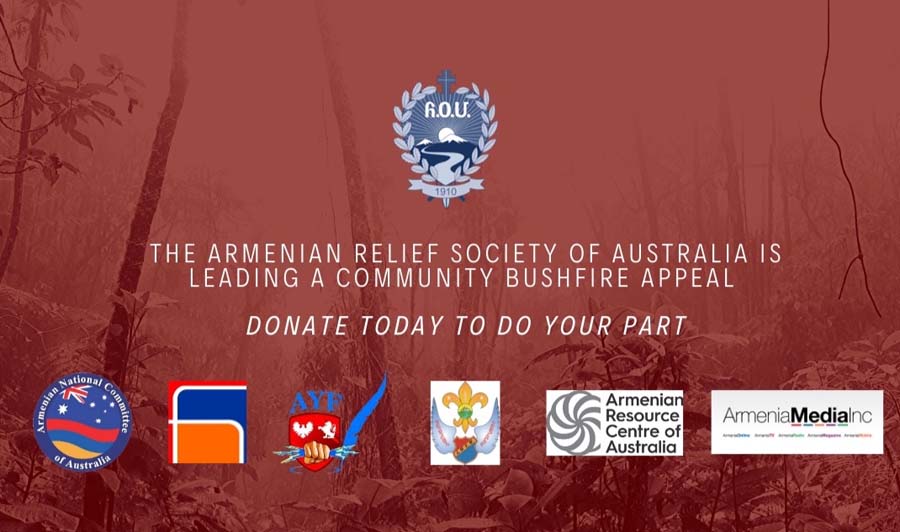 SYDNEY: The Armenian Relief Society of Australia (ARS-AU) – in coordination with Hamazkaine Educational & Cultural Society Australia, Homenetmen Australia, the Armenian National Committee of Australia, the Armenian Youth Federation of Australia, the Armenian Resource Centre of Australia and Armenia Media Inc. – is leading a community-wide appeal to help with the bushfires that have gripped New South Wales.
The bushfires, which have been ranked as "catastrophic" for the first time in the state's history and led to Premier Gladys Berejiklian's declaration of a State of Emergency, have hit both rural and urban parts of Sydney – including regions that house Armenian-Australians.
Armenian-Australians can join the Community Appeal by donating via the GoFundMe page, which can be found by CLICKING HERE.

Please share with friends and family, by advising them to donate at http://tiny.cc/armoshelpfiries.
Your generous contribution will be distributed on advice from the NSW Premier's Office.