Yerevan celebrates 2801st anniversary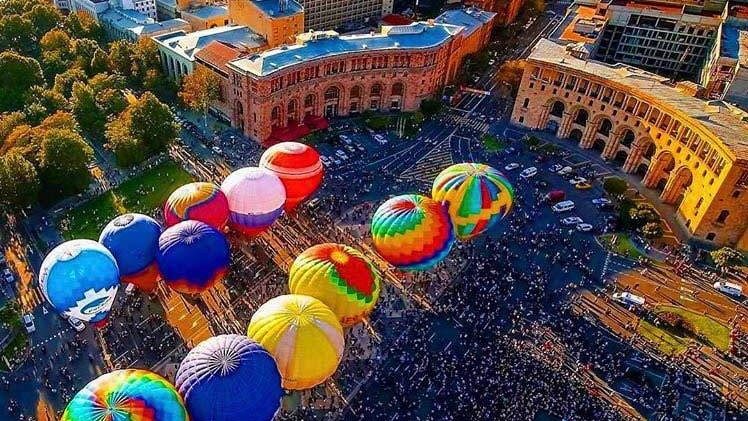 (Armradio) – Armenia's capital Yerevan celebrates the 2801st anniversary today under the slogan "Yerevan is in my heart."
Celebrations are expected to take place across all districts. The events will kick off at 1pm.
The Erebuni-Yerevan 2801 gala concert will take place at the Opera and Ballet Theatre after Alexander Spendiaryan. The concert will feature the National Academic Choir and the State Symphony Orchestra.
The celebrations will be concluded by a simultaneous salute in all administrative districts at 10 pm.
Yerevan is one of the world's oldest continuously inhabited cities. The history of Yerevan dates back to the 8th century BC, with the founding of the fortress of Erebuni in 782 BC by king Argishti I at the western extreme of the Ararat plain.
Erebuni was "designed as a great administrative and religious centre, a fully royal capital."