Trudeau says Canada is committed to promoting peace and security in Caucasus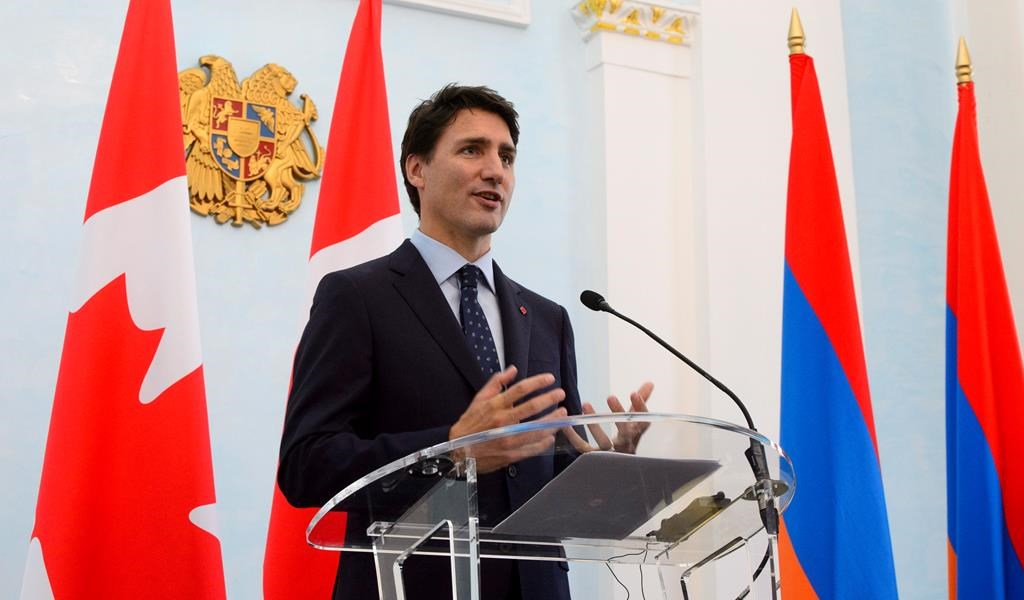 Canada and Armenia will continue to expand their partnership, Canadian Prime Minister Justin Trudeau tweeted this after meeting with his Armenian counterpart, Nikol Pashinyan, on the sidelines of the International Organization of the Francophonie Summit in Tunis.
"We're committed to strengthening democracy, growing our economies, and advancing peace and security in the Caucasus. That's what Armenia's Prime Minister Nikol Pashinyan and I discussed when we sat down today – and we'll continue to expand the partnership between our countries," he tweeted.