The bust of Canadian Armenian photographer Yousuf Karsh will be placed in Ottawa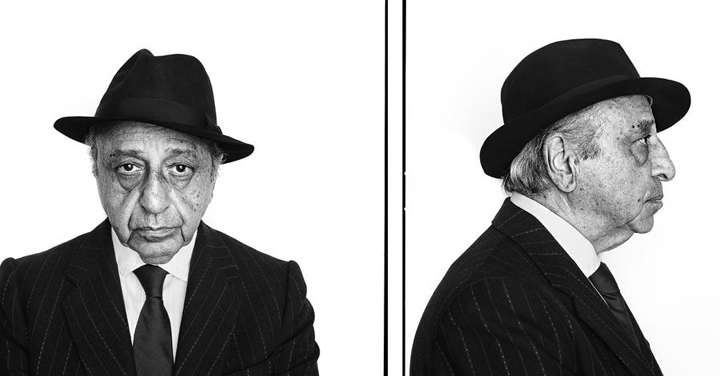 Ambassador Extraordinary and Plenipotentiary of the Republic of Armenia to Canada Armen Yeganian has anounced on his facebook page that a bust of famous Canadian Armenian photographer Yousuf Karsh will soon be unveiled in Ottawa.
"Signing an agreement on installation of the artwork, bust of Yousuf Karsh, in the Nation's Capital. A gift from the grateful Armenian people to the Canadian people on the occasion of Canada 150 and Armenia-Canada 25", wrote the ambassador on facebook.
Yousuf Karsh (1908-2002) was an Armenian–Canadian portrait photographer. He has been called one of the great portrait photographers of the 20th century by Time magazine and the Metropolitan Museum of Art, with the latter noting the "distinct style in his theatrical lighting.
Yousuf Karsh was born in Mardin, an ancient town in the Armenian Highland. He grew up during the Armenian Genocide where he wrote, "I saw relatives massacred; my sister died of starvation as we were driven from village to village." At the age of 16, his parents sent Yousuf to live with his uncle George Nakash, a photographer in Sherbrooke, Quebec, Canada. Karsh briefly attended school there and assisted in his uncle's studio. Nakash saw great potential in his nephew and in 1928 arranged for Karsh to apprentice with portrait photographer John Garo in Boston, Massachusetts, in the United States. He returned to Canada four years later.
Canadian Prime Minister Mackenzie King discovered Karsh and arranged introductions with visiting dignitaries for portrait sittings. Karsh's work attracted the attention of varied celebrities and on 30 December 1941 he photographed Winston Churchill, after Churchill gave a speech to Canadian House of Commons in Ottawa.
He was made a member of the Royal Canadian Academy of Arts.
Some famous subjects photographed by Karsh were Albert Einstein, Dwight Eisenhower, Princess Elizabeth, Indira Gandhi, Grey Owl, Ernest Hemingway, Pope John Paul II, Grace Kelly, Jacqueline Kennedy, John F. Kennedy, Pablo Picasso, Pope Pius XII, George Bernard Shaw and  Pierre Elliott Trudeau.