Russia, Armenia to increase intensity of joint military drills – Southern Military District HQ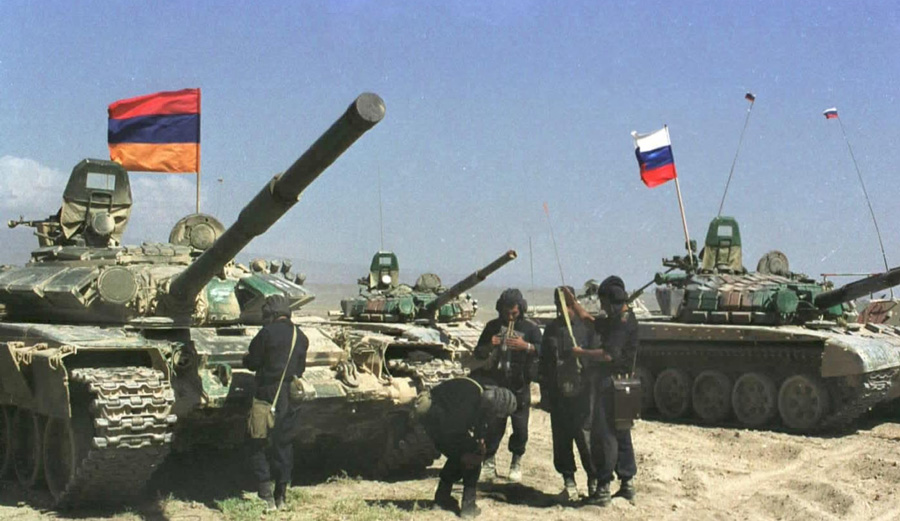 (Interfax) – The intensity of exercises involving the members of the armed forces of Russia and Armenia will be increased, the press service for the Russian Southern Military District said in a statement.
Relevant agreements were made during a meeting between the commander of the Southern Military District troops and the chief of the Armenian Armed Forces General Staff, the statement said.
During the meeting, the Southern Military District Troops Commander, Col. Gen. Alexander Dvornikov, and the Armenian Armed Forces General Staff Chief, Lt. Gen. Artak Davtyan, "discussed the plans of interaction during joint events in military training," it said.
According to the statement, Dvornikov noted the high level of interaction shown during a recent joint exercise involving the units of the 102nd Russian military base and the Armenian Armed Forces.
"The exercise was conducted at various ranges; Alagyaz, Baghramyan, and Kamkhud. The established force of the two countries' troops has successfully perfected modern methods of conducting combat actions and controlling, including carrying out objectives in shared reconnaissance-fire and strike channels," the press service cited the commander as saying.
"The representatives of the Armenian delegation, in turn, reiterated their readiness for the further strengthening of ties in joint combat and operative training," the statement said.