Renowned Naghash Ensemble to Perform In Montreal: Celebrate the Beauty of Armenian Music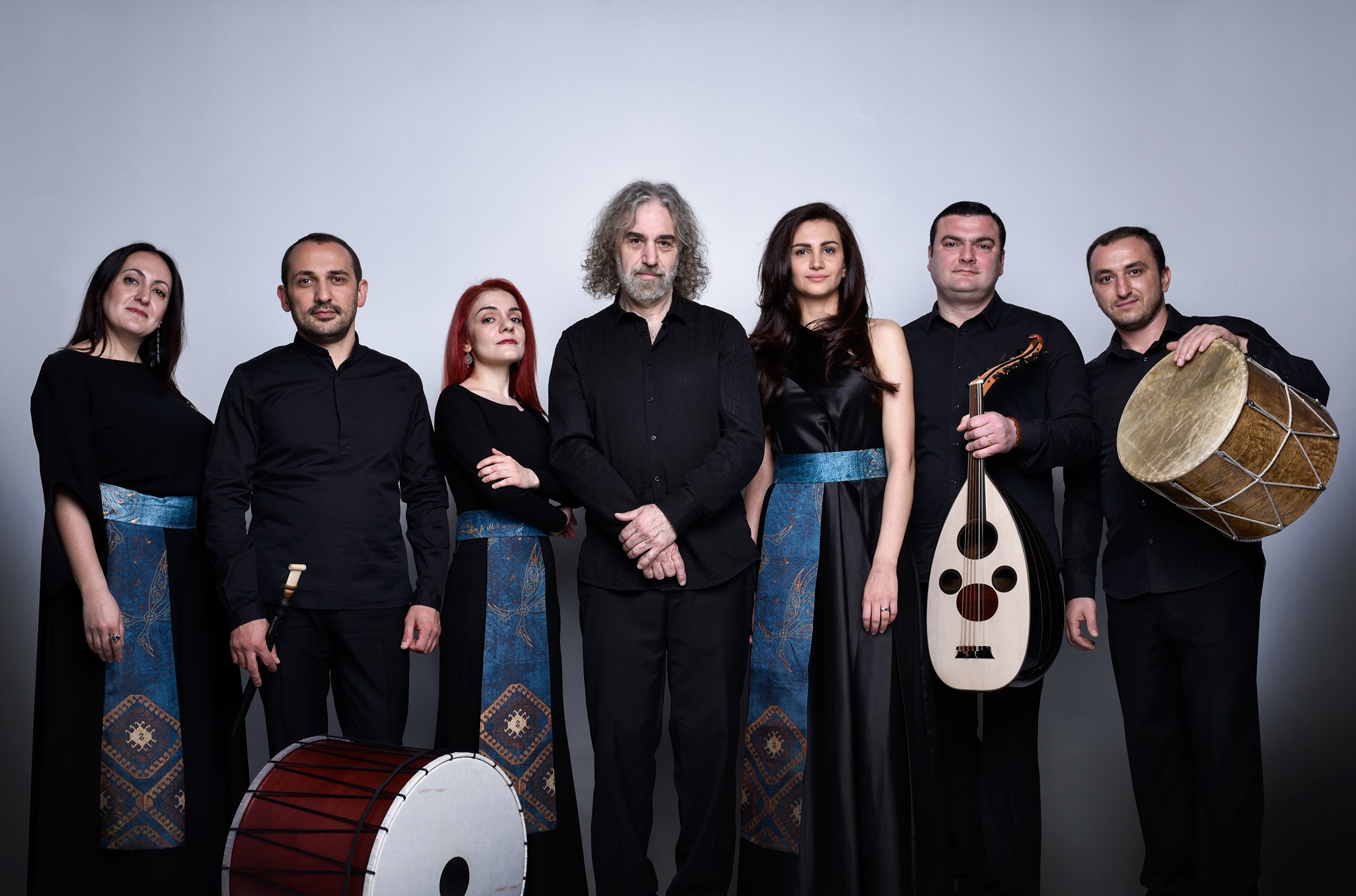 Renowned Naghash Ensemble to Perform In Montreal: Celebrate the Beauty of Armenian Music
Next Monday, March 13, 2023, at 7:30 p.m., Bourgie Hall of the Montreal Museum of Fine Arts (MMFA) is pleased to welcome the celebrated Naghash Ensemble. Founded in 2010 by composer John Hodian specifically for this project entitled Songs of Exile, the ensemble invites the listener on a journey at the heart of Armenia, reinvented for the 21st century.
Bourgie Hall wishes to invite members of the Armenian community to this exceptional concert. Tickets at a 25% discount are available by using the promo code NAGHASH25, either when purchasing online or by mentioning it when buying tickets by phone or in person.
For more information, please do not hesitate to contact Claudine Jacques, Media Relations Manager at Bourgie Hall, either by email at pressebourgie@mbamtl.org or by phone at 514 817-8044.
ABOUT THE NAGHASH ENSEMBLE
The Naghash ensemble brings together some of the best Armenian musicians. Each member possesses a deep knowledge of Armenian music, contributing to the group's truly unique sound. The audience will also have the opportunity to hear various traditional Armenian instruments, such as the duduk, the oud and the dhol.
The programme for this concert, comprising works by composer John Hodian, draws its inspiration from poems by the Armenian medieval priest Mkrtich Naghash, whose beautiful texts offer poignant meditations on the theme of exile. Although written in the 15th century, they have retained their timeless dimension, and their meaning for the listener today remains intact.
Hodian's compositions combine the spirituality of traditional Armenian folk songs, the influence of new classical music as well as the energy of jazz and rock. By setting these texts to music, the composer recalls, in a contemporary idiom, Armenia's rich vocal tradition as well as the mesmerizing timbres of its national instruments.
DATE: Monday, March 13, 2023
Time: 7:30 p.m.
Location: Bourgie Hall of the MMFA, 1339, Sherbrooke Street West, Montreal