Rally in support of Artsakh held outside French Embassy in Yerevan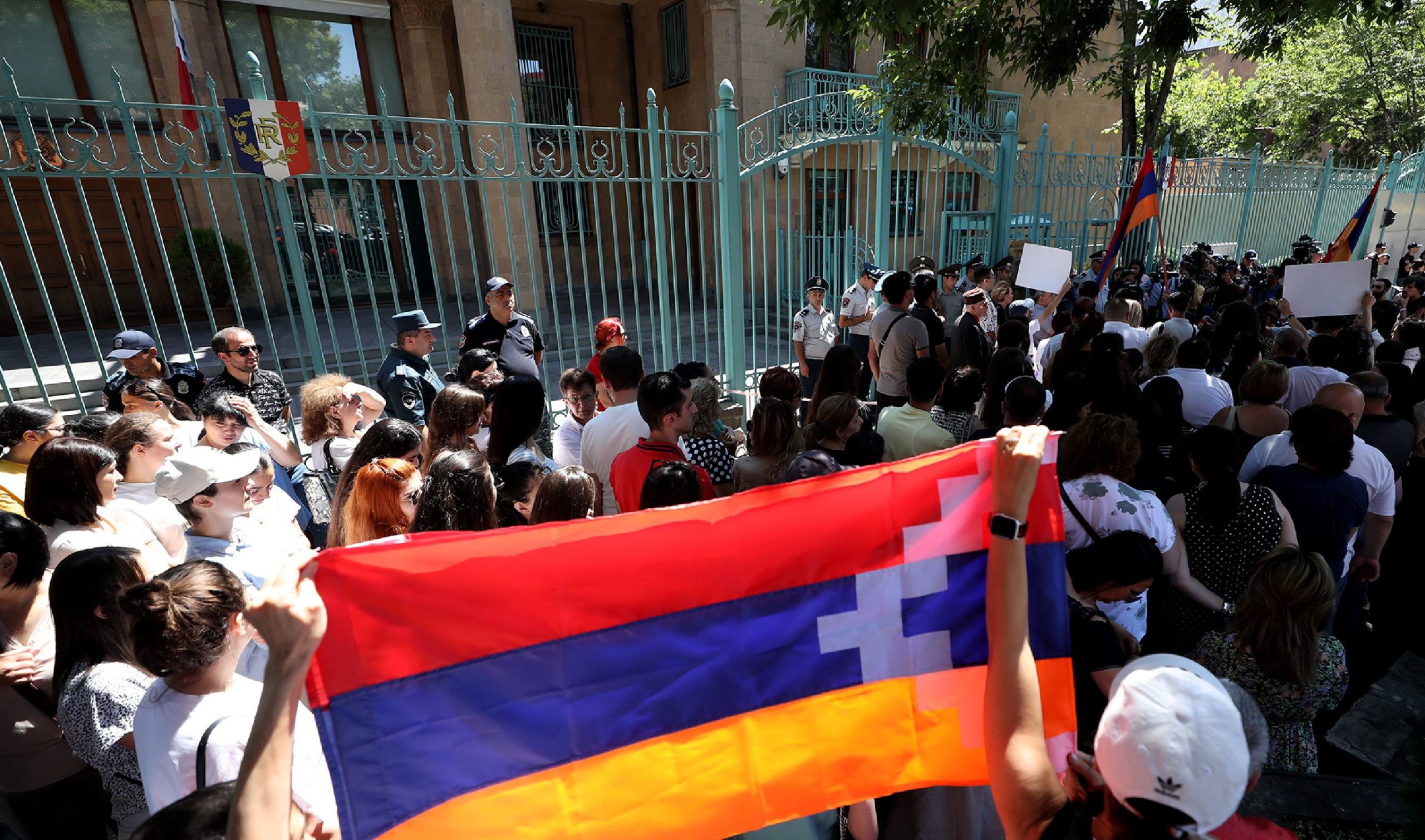 A rally in support of Artsakh (Nagorno-Karabakh) was held outside the French Embassy in Yerevan on Tuesday.
Protesters, who included children displaced from Artsakh's Hadrut region during the 2020 war, demanded an immediate end to Azerbaijan's seven-month blockade of the Lachin Corridor and a worsening humanitarian crisis caused by it.
"We have gathered outside the French Embassy to demand that France, a co-chair country of the OSCE Minsk Group, stand up for Artsakh's right to self-determination," they announced.
The displaced children sang the Artsakh anthem during the rally. They called attention to the plight of children in Artsakh, who are suffering from malnutrition and are deprived of basic necessities.
Arman from Hadrut urged the international community to break the Artsakh blockade and restore the rights of children in Artsakh.