Protesters gather for a new day of anti-government rally in Yerevan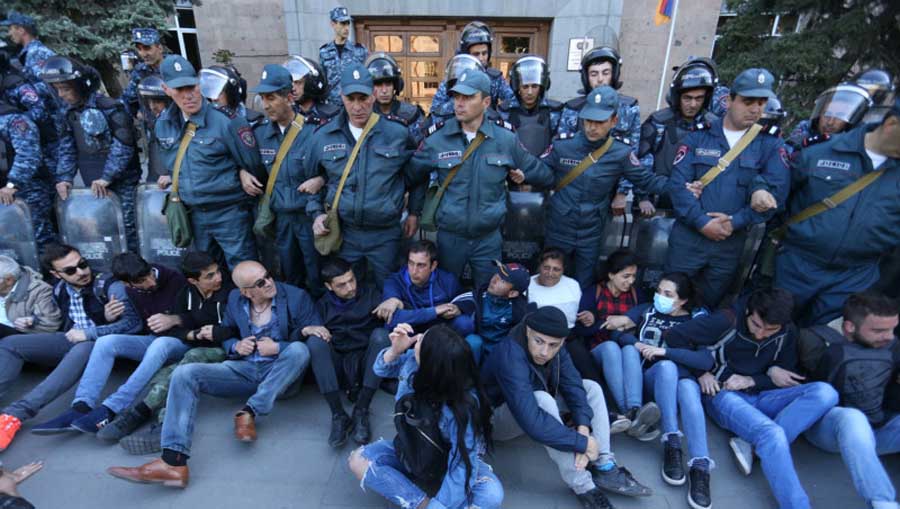 Anti-government rallies in Yerevan have entered the seventh day. Demonstrators flocked at the Republic Square at 8 a.m. this morning and briefly blocked the government building, whether Prime Minister Serzh Sargsyan will chair the sitting for the first time after being elected.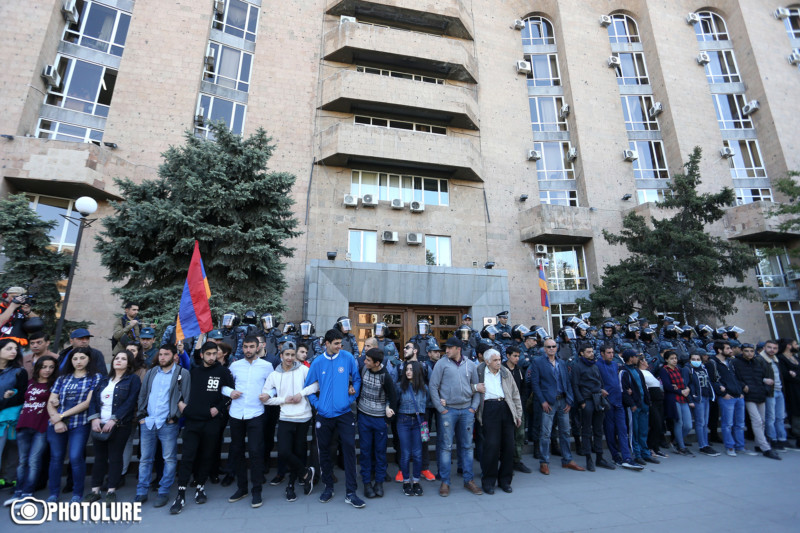 Protest leader, opposition lawmaker Nikol Pashinyan then called on protesters to march along the streets of Yerevan.
There have been reports on a number of detentions.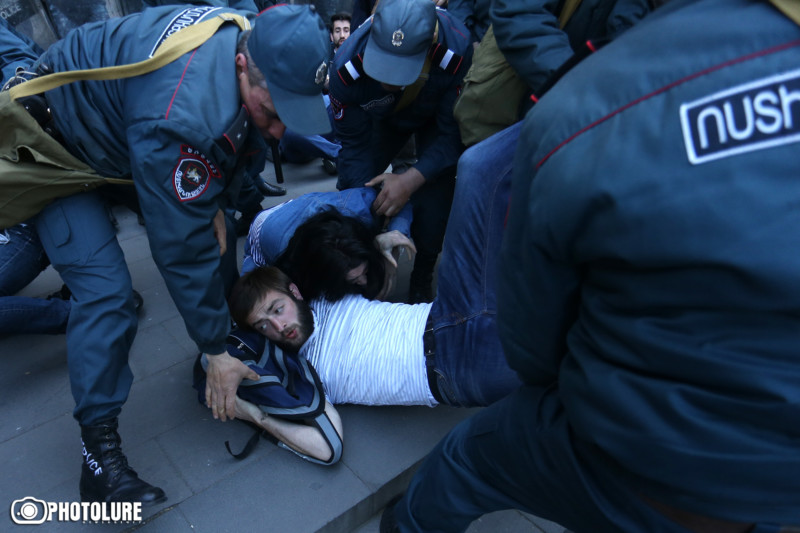 The Police has since issued several statements, warning that it will detain all citizens who violate public order.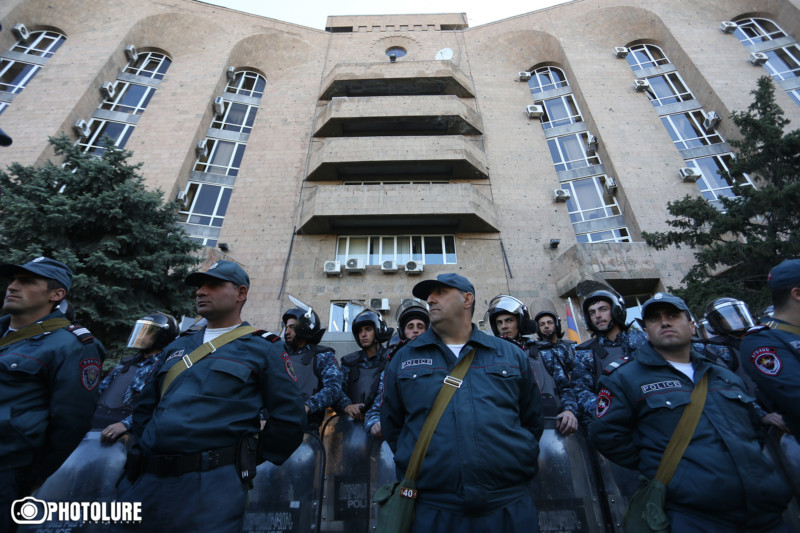 In a separate statement the Police urged journalists to keep at a reasonable distance from the scenes of protests.