Protesters from Gegharkunik Province block Yerevan-Sevan highway in Armenia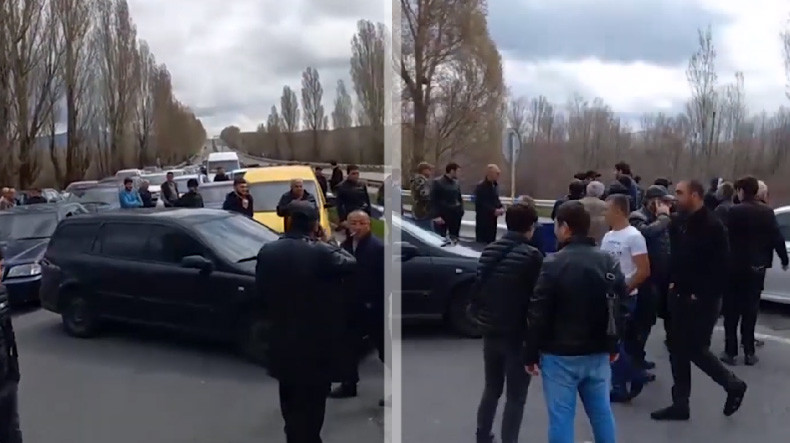 A group of protesters from Armenia's Gegharkunik Province on Tuesday blocked the key Yerevan-Sevan highway, demanding Nikol Pashinyan's resignation.
Large numbers of police officers were deployed in the area, Tensions mounted when they tried to forcefully remove the demonstrators from the road and restore traffic on it.
The Armenian opposition launched a large-scale civil disobedience campaign on Monday morning in a bid to oust Pashinyan and his cabinet, blocking streets and street intersections in central Yerevan.
Addressing a rally in Yerevan's France Square on Monday, opposition leader Ishkhan Saghatelyan said roads in Armenia's regions would also be blocked on Tuesday.
Traffic on a number of streets in Yerevan have been blocked since the early morning, In the meantime, opposition members and supporters are holding marches in the city demanding that Pashinyan step down.