Police detain ARF activists demanding Pashinyan's resignation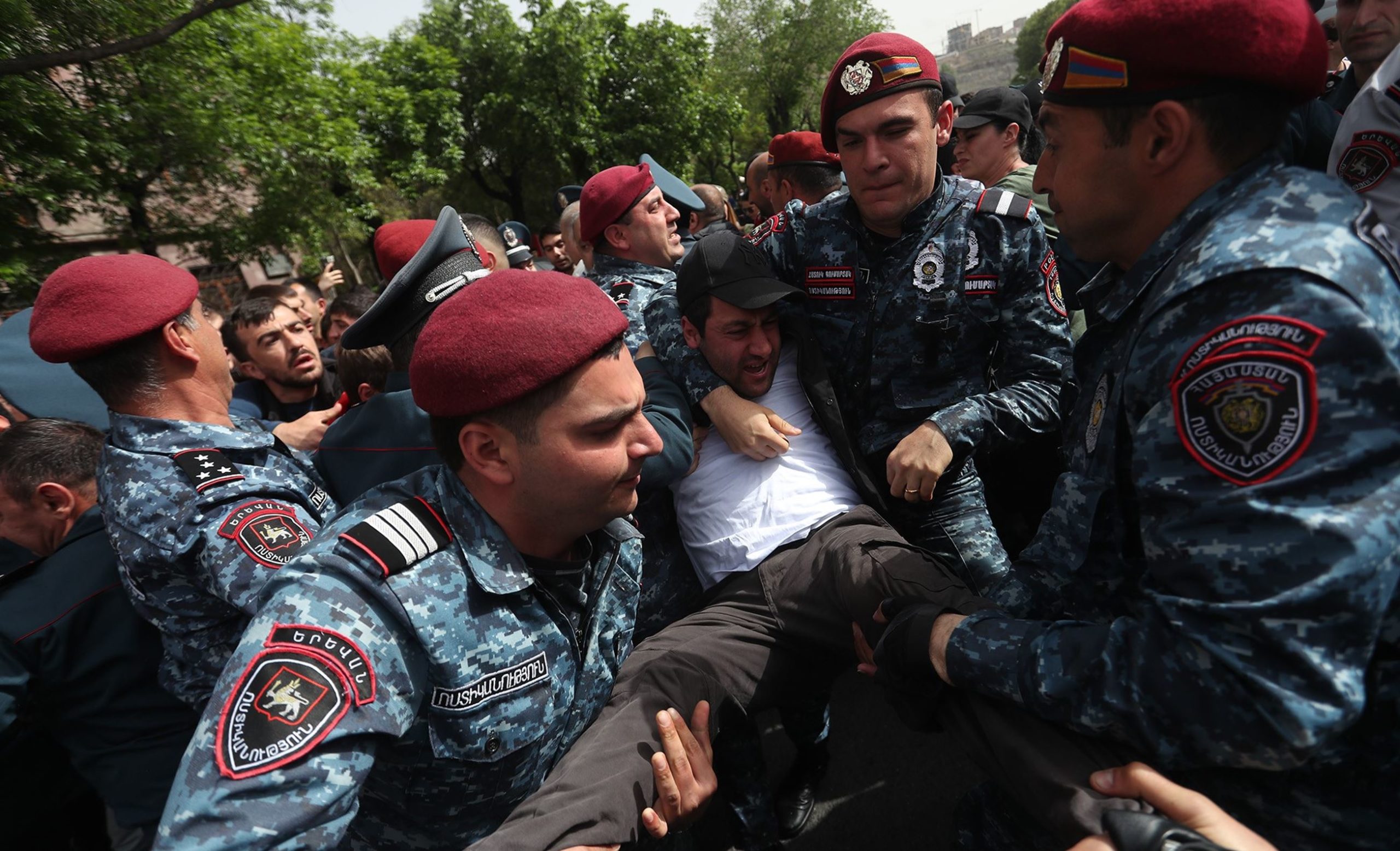 Protests in support of Artsakh continued in Armenia for the fifth day on Thursday, demanding that Prime Minister Nikol Pashinyan and his team step down.
Police officers used excessive force to "unlawfully" detain activists of the ARF Nikol Aghbalyan Student Union protesting in Yerevan on Thursday morning, the union said in a statement.
"illegalities continue in Armenia – Nikol's bastion of democracy," it stated.
Among the detained activists are Taron Ghazaryan, Sargis Baghdasaryan, Garnik Melkumyan, Amiran Galavoryan, Tadevos Sargsyan and Gevorg Gyulomyan.