Paris Mayor demands the release of 55 Armenian prisoners held in Azerbaijan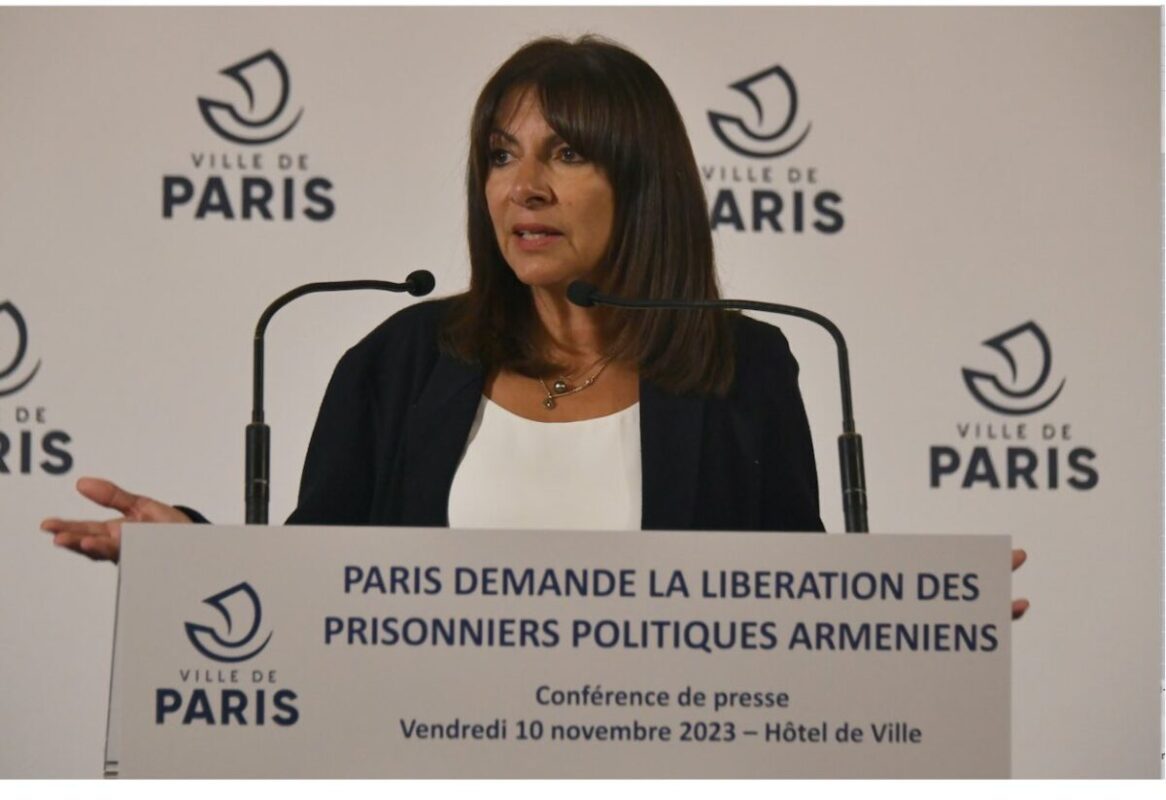 Paris Mayor demands the immediate release of 55 Armenian prisoners held in Azerbaijan, Le Point reports.
Anne Hidalgo made the statement during a press conference at the City Hall on Friday. According to teh Mayor, who was accompanied in particular by the former prosecutor general of the International Criminal Court Luis Moreno Ocampo and the MEP (PPE) François-Xavier Bellamy, these are political prisoners, including eight former leaders of Nagorno Karabakh, arrested during the 2020 war and more recently in September during Azerbaijan's large-scale offensive.
"A genocidal process is underway" against the Armenians of Nagorno-Karabakh, said Anne Hidalgo, who said she relies on a report submitted in July by Luis Moreno Ocampo.
These prisoners, detained in Baku, "have had contact with their families twice, but nothing since," lamented Mourad Papazian, co-president of the Coordinating Council of Armenian Organizations in France (CCAF). "So, we do not know under what conditions of psychological and physical pressure they are detained today," he said.
"These hostages need international protection because there is not a single Azerbaijani judge who would free them, no one can contradict President Aliyev," declared Luis Moreno Ocampo.
François-Xavier Bellamy, for his part, called for an end to the gas agreement between Europe and Azerbaijan, and demanded to seize the assets of Azerbaijani President Ilham Aliyev in France.