Opposition protesters block key road in Armenia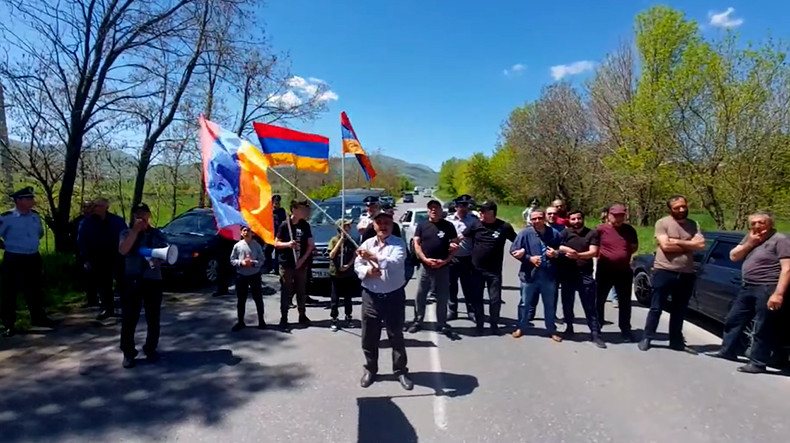 A group of opposition protesters blocked the key Spitak-Yerevan highway in Armenia on Friday as part of the ongoing civil disobedience campaign to force Nikol Pashinyan from office.
The activists were chanting "Armenia without Nikol!" and "Unity, Struggle, Victory!".
"The ouster of Pashinyan is necessary to restore Armenia's dignity," one of the protesters said.
"Our struggle is for Armenia's sovereignty, Artsakh Armenians and a dignified future of all of us. The authorities are trying to lead the country to Turkification," he added.
A group of demonstrators blocked the Sevan-Yerevan highway earlier on Friday.
Addressing a rally on Thursday evening, deputy parliament speaker and opposition leader Ishkhan Saghatelyan said the acts of civil disobedience would resume in Yerevan on Friday morning, with protests also planned in Armenian regions. The opposition will not hold a rally this evening.