Ombudsman: Azerbaijani social network posts full of calls for torture and killings of Armenian children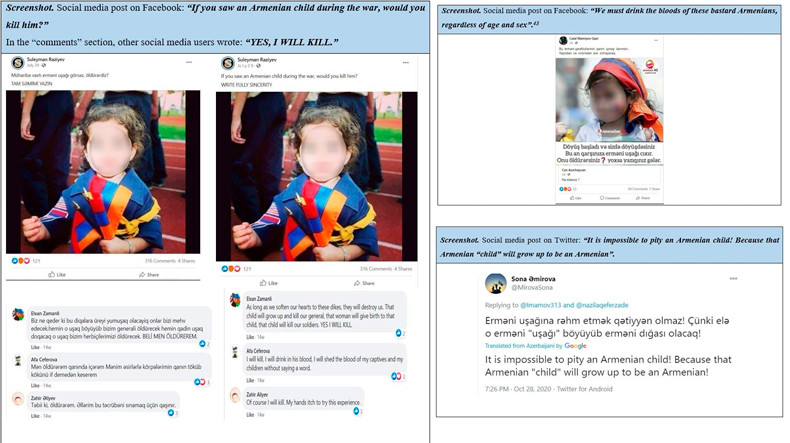 The monitoring of Azerbaijani social media conducted by the Office of Armenia's Human Rights Defender has revealed that posts are full of calls for torture, killings, drinking bloods of Armenian children, Ombudsman Arman Tatoyan wrote on Facebook. The Ombudsman shared screenshot of social media polls, showing images of Armenian children and asking users whether they would kill them.
Tatoyan added that all evidence is reflected in detail in the recent special report on the topic of organized hate speech and animosity towards ethnic Armenians in Azerbaijan as root causes of ethnically based torture and inhuman treatment by Azerbaijani Armed Forces.
Source Panorama.am