Ombudsman: Azerbaijani forces opened fire at houses of Artsakh civilians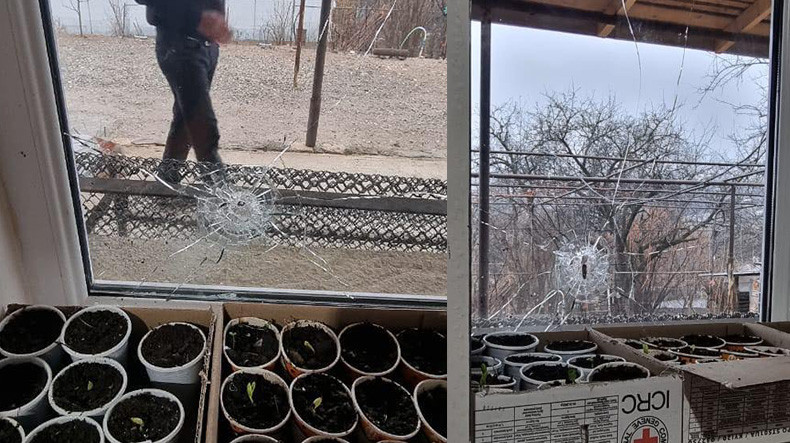 Azerbaijani forces opened fire at residential houses in Karmir Shuka and Taghavard communities of Artsakh's Martuni region early on Friday morning, Human Rights Defender (Ombudsman) Gegham Stepanyan said.
"Given the distance between the residential houses and the positions, as well as the fact that the residential area of the village is directly viewed by the Azerbaijani positions, it is undeniable that the Azerbaijani side targeted the houses of civilians," he wrote on Facebook.
As a result of the shooting, the window of one of the houses was damaged and a bullet was found in the living room of the house, where minor children were sleeping at the time.
"It is noteworthy that this case is another manifestation of regular intensified terrorist acts of the Azerbaijani armed forces in recent days," Stepanyan noted.
The ombudsman reiterated that Azerbaijani combat positions near peaceful settlements of Artsakh pose an imminent threat to the Artsakh people and violate their right to life.
Stepanyan calls on the international community to condemn Azerbaijan's crimes, warning otherwise they will continue.
"Azerbaijan will continue its criminal attempts against the people of Artsakh until the international community unanimously condemns Azerbaijan's blatant illegalities against humanity," he said.