Olympic Champion Albert Azaryan dies aged 94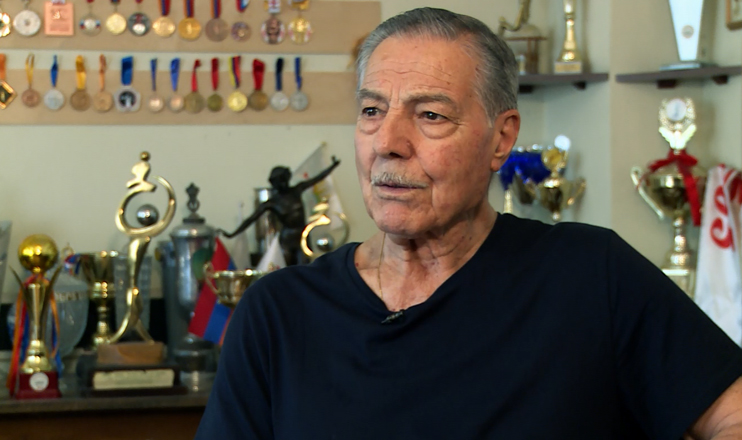 Armenian gymnast, Olympic Champion Albert Azaryan has passed away aged 94, President of the Gymnastic Federation of Armenia Gagik Vanoyan informs.
Albert Azaryan was the first "lord of the rings", reigning supremely in that gymnastic event. The Armenian won a gold medal in the rings at the 1956 and 1960 Olympics, the 1954 and 1958 World Championships and the 1955 European Championships, adding several more medals in team events.
His perhaps biggest legacy is the Azaryan cross, in which the gymnast hangs straight with his arms stretched, like a crucifix. Azaryan was the first gymnast to perform this move, which was named for him.
Albert's son Eduard was also a gymnast, winning a gold medal with the Soviet team at the 1980 Games. In 2004, Armenia honored Azaryan by allowing him to carry the country's flag during the opening ceremonies, 44 years after his last Olympic appearance.