National Assembly of Armenia observes moment of silence in memory of the Pontian Greek Genocide victims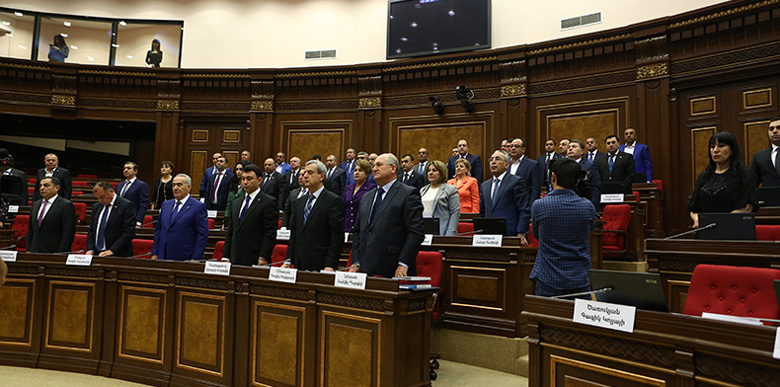 Armenia's National Assembly honored the memory of the innocent victims of the Pontian Greek Genocide, as the Genocide Remembrance Day is commemorated worldwide on May 19.
Lawmaker Eduard Sharmazanov from the Republican Party reminded that the Armenian National Assembly unanimously condemned the Genocide of Pontian Greeks and Assyrians in 2015.
"Once again, we condemn the genocide that happened in the Ottoman Turkey, the denialist policy of the current Turkish leadership and all genocides, calling on the MPs to observe a moment of silence to the memory of Pontian Greek Genocide victims," Sharmazanov said.
To note, more than 350,000 Pontic Greeks and between 300,000-600,000 Assyrians, Syriacs and Chaldeans were exterminated by the Turkish troops and Kurdish militias during 1915-1923. Greek government selected May 19 to commemorate this dark period in history. Memorial services are taken place around the world.