Member of Provincial Parliament of Ontario Babikian Condemns Azeri-Turkish Aggression against Armenia and Nagorno-Karabagh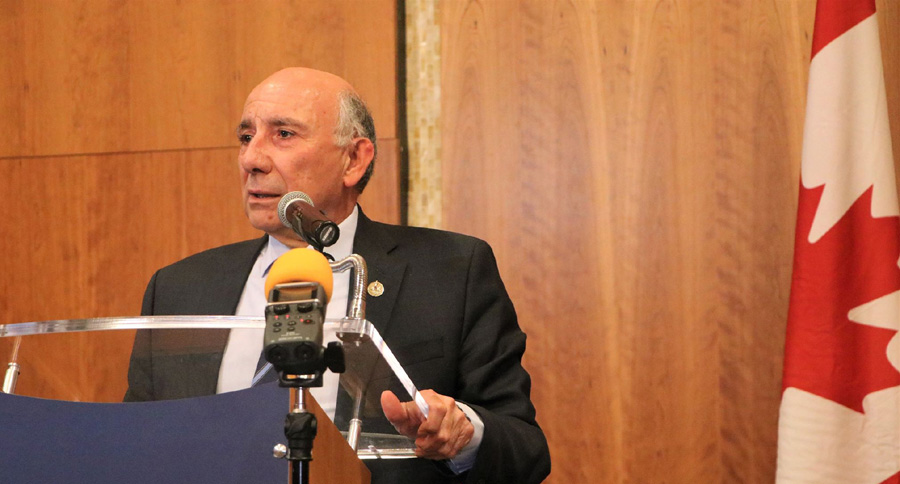 Toronto, Sep. 28 – Scarborough Agincourt MPP Aris Babikian condemned the Azerbaijan and Turkish alliance attacks on the peaceful residents of Nagorno Karabakh (Artsakh) and Armenia. The unprovoked attacks caused death and the wounding of hundreds of civilians and soldiers.
This latest aggression is part of a premeditated attempt to undermine the Minsk Group (headed by the United States, France, and Russia) which intended to find a peaceful solution for the conflict in southern Caucuses. Furthermore, it is an attempt by the Azeri President to use the Nagorno-Karabakh conflict to whip up nationalist fervor, to suppress internal opponents, and divert attention from his clan's totalitarian and corrupt regime.
The most worrisome aspect of the Azeri belligerence is Turkish President Erdogan's open support of Azerbaijan. Turkey is supplying military hardware and Syrian mercenaries to boost his Azeri ally's war.
As a Canadian, I am disturbed to hear that the Turkish-made Bayraktar TB2 drones — which are used by Azerbaijan to attack Armenian civilians, public transport vehicles, schools, and other institutions– have been utilizing Canadian technology in their internal components. The Turkish drones are equipped with Canadian-manufactured target acquisition sensors made by L3Harris/WESCAM.
Many media outlets- among them the British "Guardian" and "Reuters", have reported that Turkey is transporting thousands of Syrian mercenaries to the battlefronts to terrorize the Armenian population.
The world's pre-eminent expert on the region, Thomas de Waal stated: "Armenia lacks incentives to launch military action now, Azerbaijan moved in first." He added, "For various reasons, Azerbaijan calculates that military action will win it something."
I call upon the Canadian Government to stop supplying Turkey with military or high-tech components, to expel Turkey from NATO, suspend Turkey's membership in the G20 forum and other international organizations, unless Turkey adheres to the rule of law and respects the sovereignty of UN member states.
President Erdogan and his expansionist policies and his grand ambition to restore the Ottoman Empire are a danger to World Peace. Unless the free world alters its appeasement policy on Turkey's expansionist strategy, we would be repeating British Prime Minister Chamberlain's misguided and grave mistake on the eve of the Second World War.