International Award-Winning Film Director, Jivan Avetisyan, Planning For His 4th Feature, REVIVAL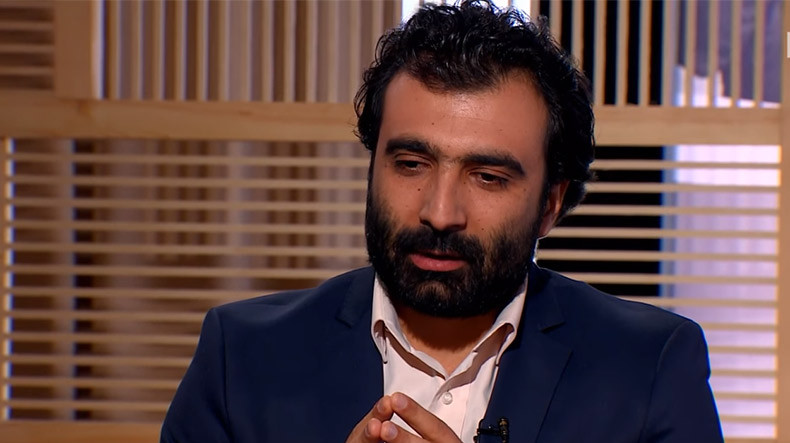 International award-winning film director, Jivan Avetisyan and his team are currently creating their 4th feature film project – REVIVAL. Production is slated for fall of 2022.
(Britflicks) – REVIVAL tells the story of a one woman's secret that forces three destinies to intertwine when a young robotics student living in France is determined to root out the truth of his father's wartime death in Armenia / Artsakh… his girlfriend, a young Frenchwoman sets out to reunite with her estranged volcanologist father in Iceland to trace her indigenous Canadian roots… his esteemed French professor, a descendent of a Holocaust survivor, reclaims his abandoned Jewish roots in Israel in search of the meaning of life. Along the way, an artificial intelligence system evolves via their hardships and forced sacrifices that bring them closer to their true identity. We are just steps away for completing the final draft to tell a powerful story.
Avetisyan spent 38 days in Artsakh ruing the brutal September 2020 Artsakh War, which began at the end of September and ceased on November 9, 2020. Avetisyan also spent a substantial amount of time documenting atrocities committed against the Armenian population of Artsakh, including his family. He will integrate these photos and videos in REVIVAL and his future film projects.
There will also interesting aspects of Artificial Intelligence, which will not only be about presenting further abilities of modern technology but also demonstrate its great emotional impact on the viewers.
REVIVAL gained international interest in 2020 by the selection committee of Berlinale Talents, Berlin International Film Festival. Avetisyan was selected amongst 3,400 applicants to attend Berlinale Talents 2020. Within the talent program, he became the subject of a documentary by German international Broadcaster Deutsche Welle, DW Documentary. Also, Roy W. Dean Grant also selected the project in the "Hot Films in the Making" category. The organization, From the Heart Productions, hosted the film on their website for a year to help us raise funds.
A successful Crowdfunding Campaign was launched on Kickstarter…
A successful Crowdfunding Campaign was launched on Kickstarter, one of the largest crowdfunding sites for creative people back on March 30, 2021. It hit $61,000 by 115 backers within 60 days of the campaign. The campaign is currently running on the world's largest crowdfunding platform, Indiegogo InDemand. With 224 backers, the campaign has now reached $119,572.
As the film is in its pre-production phase, the team has also launched a casting call to recruit some of the finest talent including local and international actors/actresses and producers. Investment opportunities are also available for any investor interested in investing in the film. Negotiations with variety of players are also well under way to bring this creative project to life.
Avetisyan and his team will present REVIVAL along with other films projects to industry specialists at the European Film Market In Berlin, Germany this year. Avetisyan's quest is to continue to tell these stories, bring awareness to Artsakh, and promote peace through the art of filmmaking.