Incumbent and former Presidents of Artskah appear in Yerevan court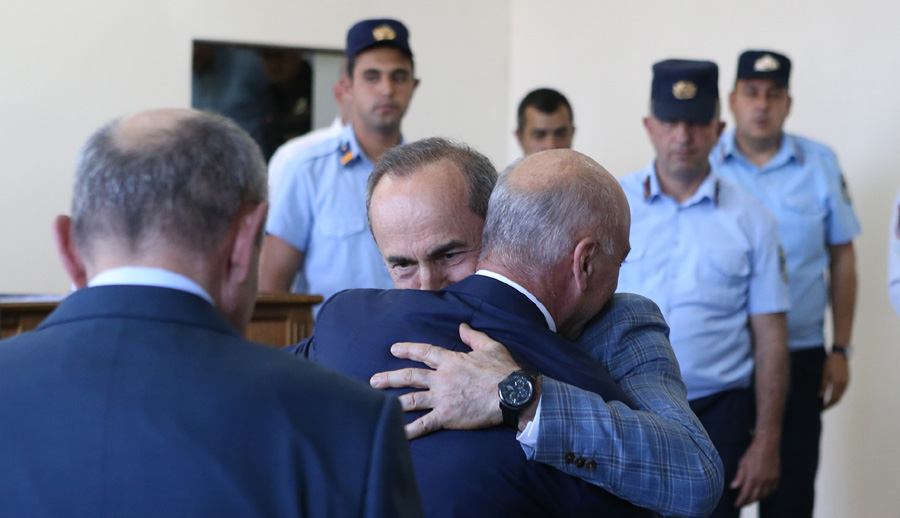 (Armradio) – Artsakh's incumbent President Bako Sahakyan and former President Arkady Ghukasyan have arrived at Yerevan court of general jurisdiction, where the trial of Armenia's ex-President Robert Kocharyan is under way.
The court is considering Robert Kocharyan's preventive measure. Sahakyan and Ghukasyan are in the courtroom as guarantors for Kocharyan's release.
They are here to guarantee that if released the ex-President will demonstrate proper behavior, will not impede the investigation and will not take any action prohibited by the Criminal Code.
Robert Kocharyan is charged with overthrowing constitutional order in March 2008 following a disputed presidential election. At least ten people were killed in clashes between police and protesters on March 1, 2008.