IMDb users gang up on Christian Bale's Armenian Genocide movie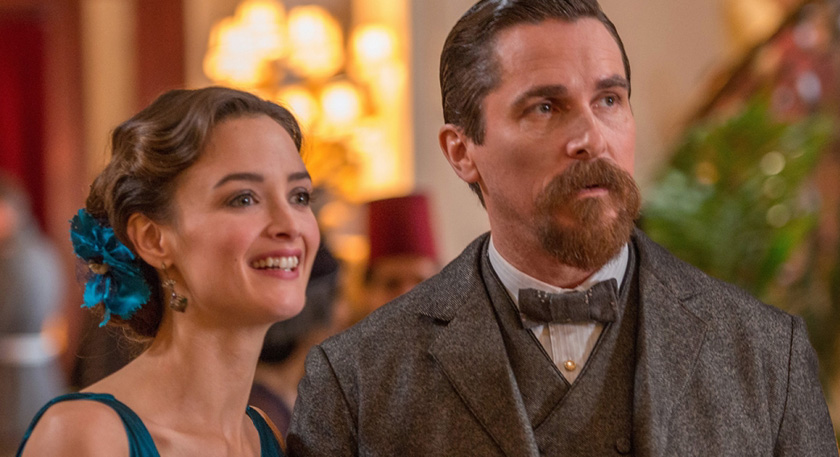 "The Promise" doesn't officially open in theaters until Friday. But on IMDb (The Internet Movie Database), a website where people can rate movies, the film has received more than 120,000 ratings — nearly 62,000 of them the lowest: one-star, the Washington Post reports.
The ratings have nothing to do with the quality of the film, as it's almost certain that most people haven't seen the movie yet. Instead, a group of Internet trolls gathering on a Turkish message board decided to try sinking "The Promise" with bad reviews.
The film — starring Charlotte Le Bon, Christian Bale and Oscar Isaac, and directed by Terry George of "Hotel Rwanda" fame — focuses on a fictional love-triangle between the main characters. Two of the characters play Armenians, while the other plays an American photojournalist.
That sounds like standard silver screen fare, but it's set against the backdrop of the mass killing of an estimated 1.5 million Armenians in the final years of the Ottoman Empire, beginning in 1915. Worldwide, at least 26 countries recognize the deaths as genocide, a term coined in the 1940s by Polish lawyer Raphael Lemkin, who investigated the massacre, to describe the deliberate attempt to exterminate groups.
To Armenians, Americans of Armenian heritage and Turks, the facts and especially the nomenclature are deeply emotional issues. Turkey has long argued that the deaths were not genocide, the death toll has been inflated and that the casualties were victims of civil war and unrest. It's a crime in Turkey, called "insulting Turkishness," to "even raise the issue of what happened to the Armenians," according to the New York Times.
To keep its NATO ally Turkey happy, the United States has referred to the deaths as "atrocities," but stopped short of calling them a genocide. President Obama had promised to change that before being elected president, saying in 2008 that "the Armenian genocide is not an allegation, a personal opinion or a point of view, but rather a widely documented fact supported by an overwhelming body of historical evidence."