Holiday Inn Express Hotel opens in Yerevan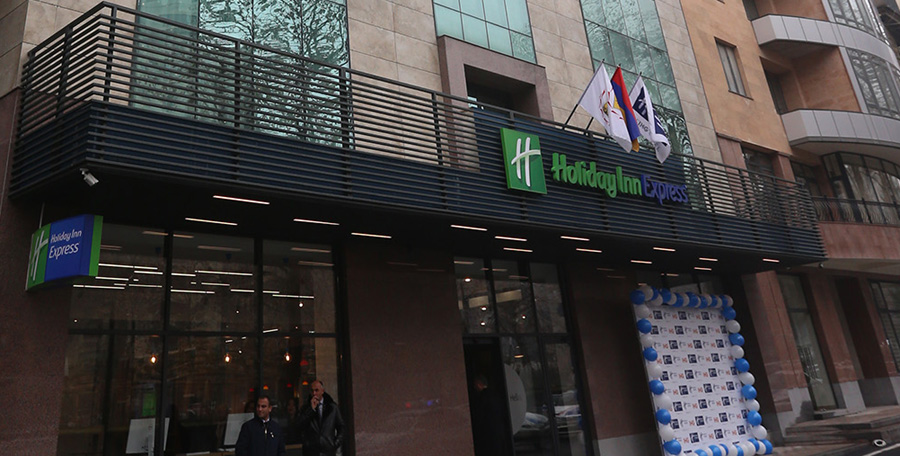 (ARKA) – Armenian Prime Minister Nikol Pashinyan took part today in the opening ceremony of the Holiday Inn Express Hotel in Yerevan, run by the famous hotel chain IHG.
The government press office said the investment program was carried out by the founder and president of Harmony International LLC Ghukas Grigoryan. The construction of the hotel lasted three years, investments amounted to about ten million US dollars and 50 new jobs were created.
Pashinyan welcomed this and all the initiatives for the construction of new hotels in Armenia to provide tourists with high-quality services and comfortable conditions.
Minister of Economic Development and Investments Tigran Khachatryan said that in 2018 the number of tourists visiting Armenia reached 1.6 million. He also noted that the government aims to ensure 7-10% growth in this area.
The Holiday Inn Express Hotel has 130 rooms, as well as a conference room. The Prime Minister, accompanied by the Mayor of Yerevan, Hayk Marutyan, visited also the nearby the Main Avenue to see how a public park there is being reconstructed.