Funeral for Artsakh Hero Arkady Ter-Tadevosyan held in Yerevan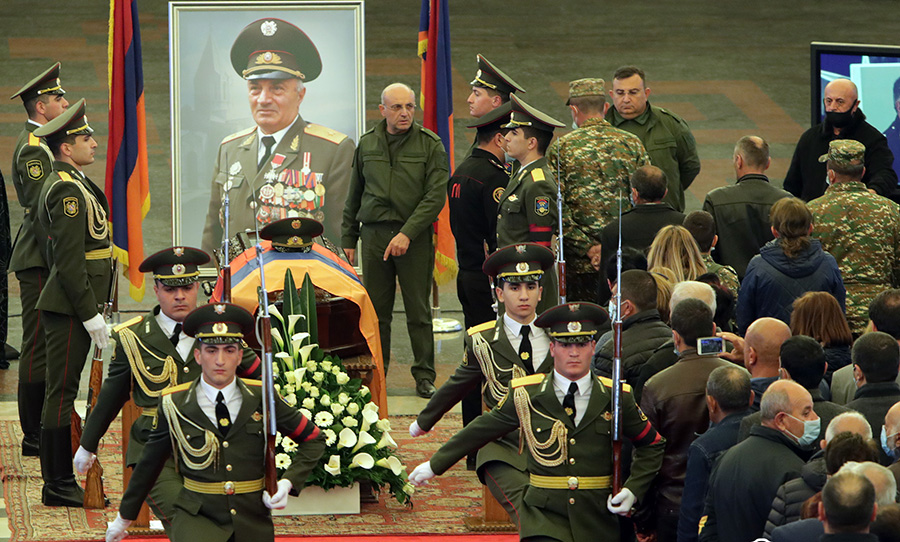 A religious service will be held at St. Hovhannes Church in Kond district on Saturday, April 3.
According to his wish, Arkady Ter-Tadevosyan will be laid to rest in Davitashen family cemetery.
President Armen Sarkissian also attended the funeral.
Legendary military commander, Major General Arkady Ter-Tadevosyan passed away ton March 31 aged 81.
Arkady Ter-Tadevosyan was the leader of the Armenian forces during the First Nagorno-Karabakh War and Armenia's former Deputy Minister of Defense.
Ter-Tadevosyan is best known as the commander of the operation of liberation of Shushi on May 8, 1992.