France pledges to help safeguard South Caucasus cultural heritage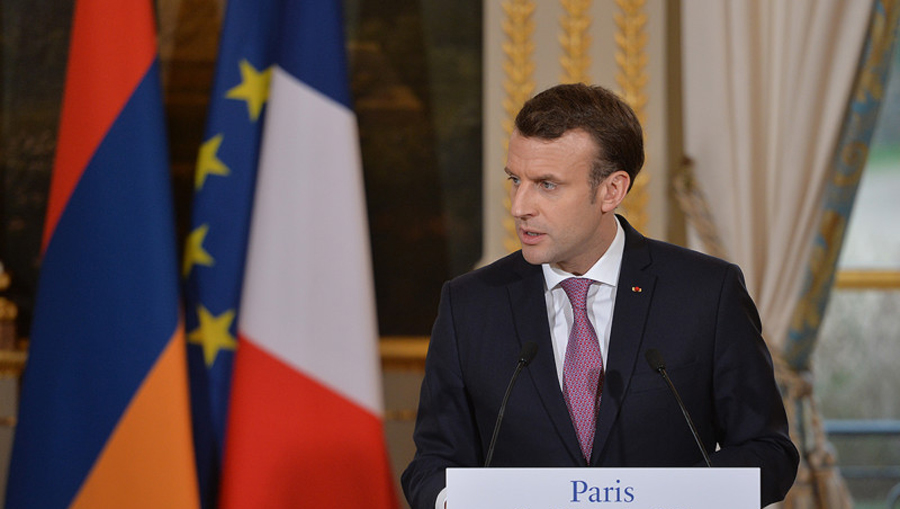 (Panarmenian) – French President Emmanuel Macron has pledged to help safeguard the cultural and religious heritage of the South Caucasus region, in the aftermath of the 44-day war unleashed by Azerbaijan against Artsakh (Nagorno-Karabakh) almost a year ago.
Macron made the remarks in his message marking the 30th anniversary of Armenia's independence on Tuesday, September 21, mentioning the significant journey that Armenia has traveled towards building "a modern and democratic state and consolidating the functioning of its institutions".
"France and Armenia have forged a special relationship throughout history, which continues today in all areas. I hope that this link which forms the richness of our bilateral relationship will deepen even further, be it our cooperation in sectors as varied as culture, education, health or even economic cooperation," Macron said.
"France wants to play a role in the establishment of peace in the region and it is in this spirit that it stands by Armenia to help it overcome the challenges facing it, one year after the deadly conflict in Nagorno-Karabakh. In this regard, France will work in particular to safeguard the cultural and religious heritage of the region, which reflects the uniqueness and wealth of the South Caucasus."
Concerns about the preservation of cultural sites in Nagorno-Karabakh are made all the more urgent by the Azerbaijani government's history of systemically destroying indigenous Armenian heritage—acts of both warfare and historical revisionism. The Azerbaijani government has secretly destroyed a striking number of cultural and religious artifacts in the late 20th century. Within Nakhichevan alone, a historically Armenian enclave in Azerbaijan, Azerbaijani forces destroyed at least 89 medieval churches, 5,840 khachkars (Armenian cross stones) and 22,000 historical tombstones between 1997 and 2006.
The French President said his country will spare no effort to find, a lasting settlement of the conflict within the co-chairmanship of the OSCE Minsk Group and a stabilization of the situation in the South Caucasus to benefit regional development and prosperity.
"It also requires a resumption of dialogue between Armenia and Azerbaijan under the auspices of the co-presidency of the Minsk Group. France, in her capacity as co-chair, is ready to help," he added.