Emmanuel Macron and Anne Hidalgo highlight the activities of Arsen Chakarian, last survivor of Manushyan's group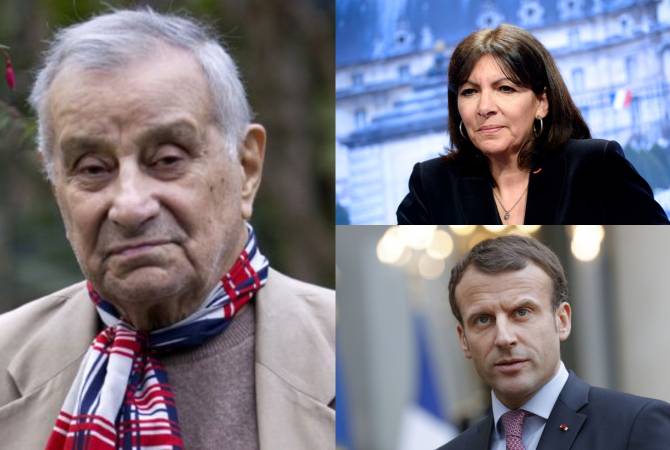 ARMENPRESS. French President Emmanuel Macron and Paris Mayor Anne Hidalgo have commented on the demise of French Resistance devotee Arsen Chakarian, last survivor of Misak Manushyan's group.
"Tribute to Arsen Chakarian, the last survivor of the Manushyan's Group. He was the hero of resistance and the unwearying witness whose voice was heard with power until the end", ARMENPRESS reports Macron twitted.
"I am very sad to hear about Arsen Chakarian's demise. He was the last survivor of Manushyan's Resistance movement. We remember his name, his brothers and sisters of struggle, and their struggle. They honored France", Anne Hidalgo wrote.
Armenian PM Nikol Pashinyan and President Armen Sarkissian have sent condolence letter to Arsen Chakarian's family.