Danny Tarkanian takes lead in Nevada Senate poll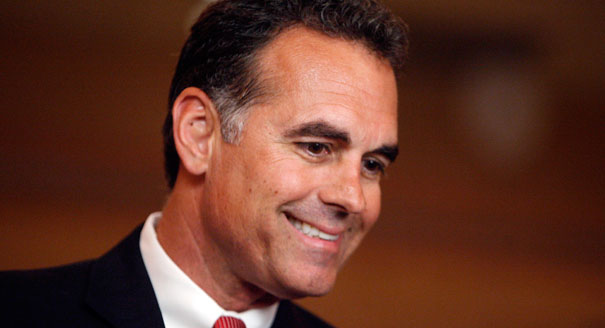 Pro-Donald J. Trump GOP U.S. Senate challenger Danny Tarkanian has blown past incumbent Sen. Dean Heller (R-NV), an opponent of the president and much of his agenda, per a new poll out of the state of Nevada obtained exclusively by Breitbart News ahead of its public release.
Tarkanian, per the new poll from JMC Analytics, is up at 39 percent in the new survey. His lead towers eight points over the incumbent Heller's 31 percent, spelling certain trouble for Senate GOP establishment forces desperate to save Heller's seat. A whopping 31 percent are undecided between Heller and Tarkanian. Even so, when given the choice of Heller versus not Tarkanian, a majority of Republicans in Nevada—51 percent—want someone other than Heller, 31 percent would renominate Heller, and 18 percent are undecided.
The survey of 700 likely GOP voters in Nevada was conducted from Aug. 24 to Aug. 25 and has a margin of error of 3.7 percent with a 95 percent confidence interval.
Heller's approval rating is underwater, down to just 34 percent of Nevada Republicans approving of his job performance, while 48 percent disapprove. Sixteen percent have no opinion and two percent have not heard of Heller.
Tarkanian's numbers are exactly the opposite, as he has high approval ratings among those who know him. A significant 42 percent approve of Tarkanian, while 23 percent disapprove, 30 percent have no opinion, and five percent have never heard of him.
President Donald Trump's approval ratings are sky-high among Nevada Republicans, with 80 percent approving of the president's job—and only 14 percent disapproving, while six percent have no opinion.