Bako Sahakyan: Progressive world will sooner or later recognize the will of Artsakh people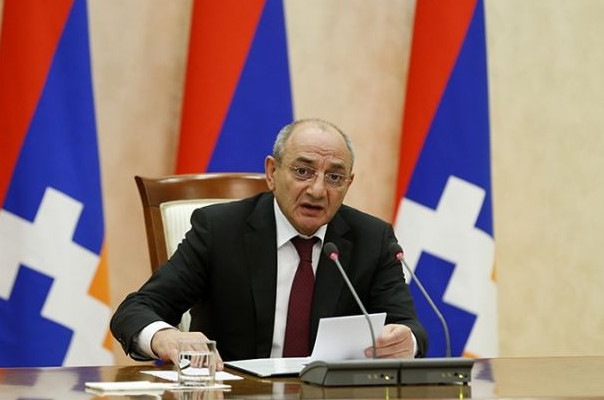 Congratulatory Address of President Bako Sahakyan on the Artsakh Republic Day
Dear compatriots,
On behalf of the Artsakh authorities and myself personally I extend to all of us the warmest congratulations on the September 2, the Day of the Artsakh Republic.
Twenty-six years ago our people took the historical decision to determine their own destiny and build a free, independent, democratic, legal and social state.
During those years together with our sisters and brothers from Mother Armenia and the Diaspora we have managed to realize numerous strategic programs, which day by day bring us closer to attaining our cherished national goals, further strengthen and develop our country.
I am confident the civilized and progressive world will sooner or later recognize this equitable and lawful resolution of the Artsakh people, will not hesitate to admit the prevailing realities that demonstrate our adherence to universal human values and commitment to international norms and principles.
I am confident since our people have proved through their painstaking work and dedicated service of their brave sons that they are able to build, make prosperous and safeguard their ancestral Fatherland, their independent statehood.
Dear compatriots,
I once again congratulate you on this memorable day and wish peace, good health and all the best to you, welfare and prosperity to our people and Homeland.