AYF Canada Member Lara Terzian Raises Awareness About Artsakh During the 94th Session of the BC Youth Parliament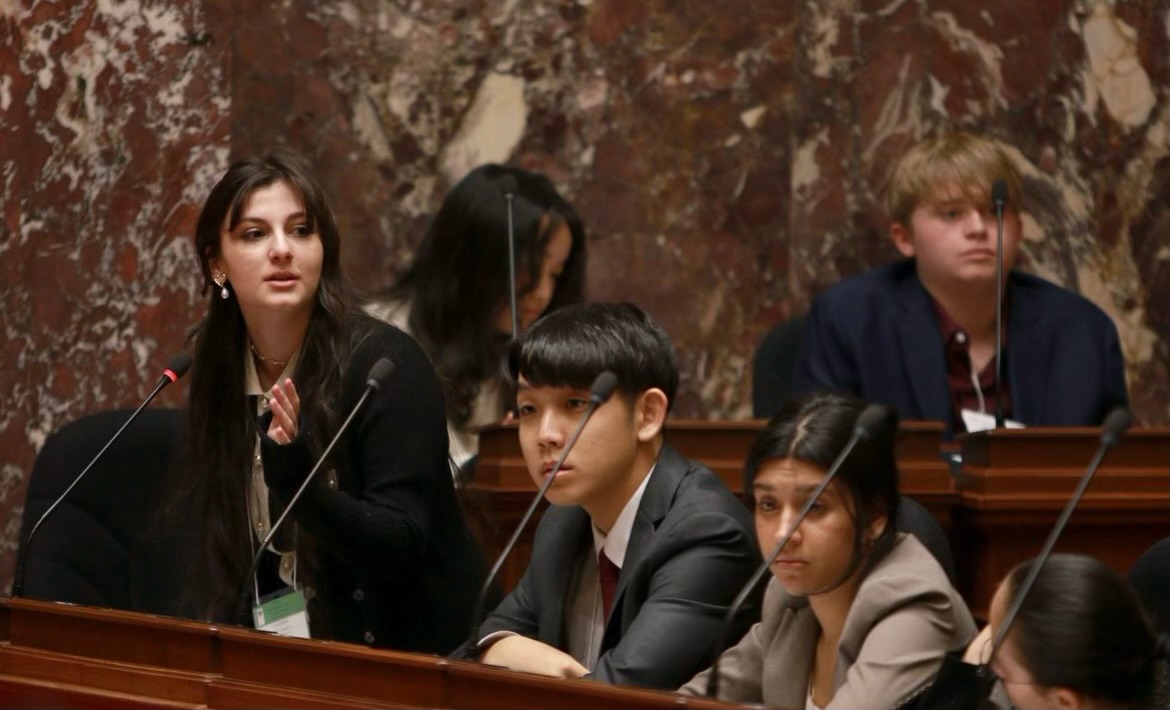 AYF Canada (Armenian Youth Federation of Canada) Vancouver chapter member Lara Terzian was one of the 97 engaged young people aged 16-21 who were selected from across British Columbia (BC) to participate in the 94th session of the BC Youth Parliament, held at the BC Legislature Building in Victoria over the Christmas holidays.
The young parliamentarians spent five days learning about parliamentary democracy, community service, and current social issues.
Lara Terzian on several occasions spoke up about the human rights abuses suffered by the Republic of Artaskh's indigenous Armenian population due to a devastating blockade by Azerbaijan since December 12th, and due to ongoing aggression and denial of basic human rights including the right to self determination in Artsakh .
She brought attention to the BC Youth Parliament members of the Azeri/Turkish blockade of the Republic of Artsakh and the Lachin corridor and the harassment of the 120,000 inhabitants of  Artsakh, including 30,000 children and 9000 disabled persons.
Terzian implored her colleagues not to ignore the Artsakh people's basic human rights, which are being violated not just during the past 50 days of blockade, but in a concerted ongoing effort by the Azerbaijani dictatorship designed to commit genocide and ethnically cleanse the region of its original inhabitants.