Artsakh National Assembly President Ashot Ghoulyan Receives Bulgarian MPs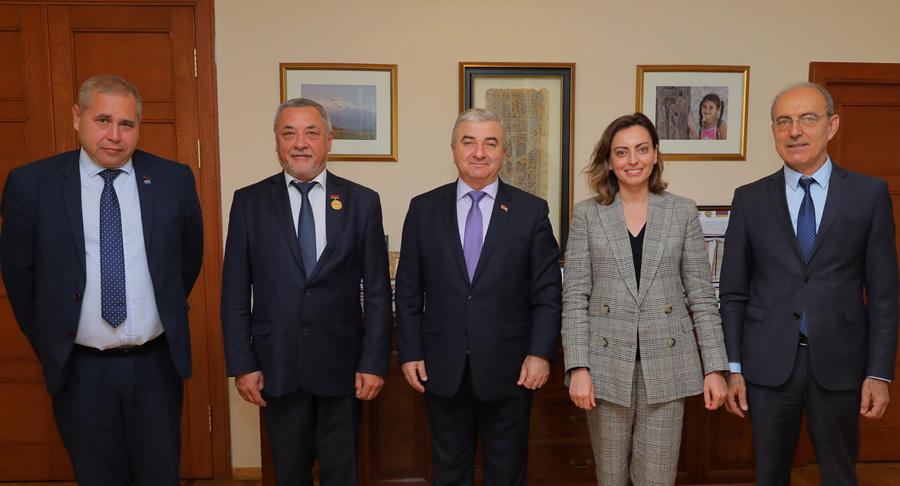 on August 7, Ashot Ghoulyan, President of the Republic of Artsakh NA, received Members of the Bulgarian National Assembly Valery Simeonov and Iordan Apostolov, who arrived in Artsakh accompanied by the Vice-President of the Republic of Armenia National Assembly Lena Nazaryan.

During the meeting the guests spoke about the opening ceremony of the 7th Pan-Armenian Summer Games held in Stepanakert the previous day and expressed willingness to support the friendly Armenian nation in all their initiatives.
Then the sides discussed foreign policy of Artsakh, the Azerbaijani-Karabakh conflict and issues related to the integration of nations through sport and culture.

Artsakh National Assembly vice president Vahram Balayan also participated in the meeting.